Negotiation training courses
Together we grow our clients' teams confidence and capability through superior negotiations, to achieve bottom line results. How do we do this? We use a combination of classroom courses and online learning. Anything that can be completed outside of the classroom will be - including online theory videos, profiles, assessments and our world first Negotiation Simulator. This results in a minimum of disruption to your working week, and the lowest cost in travel and accommodation. We also diagnose your team's negotiation training needs so that we can choose the right modules.
Your Negotiation Capability
Our clients have one thing in common: dramatically improved bottom line profits from upgrading their negotiating capability. Can you afford not to make negotiation capability one of your competitive advantages?
Over the years we've developed a number of negotiation training courses. Each negotiation course can be customised for delivery in-house. How would you customise your negotiation training? Find out how using our in-house customizer.
Most of our courses can now be delivered online, from the comfort of your desk. Check out our public training calendar for courses in your time zone.
How is our Negotiation Training Unique?
| Negotiation Experts | Competitors |
| --- | --- |
| Customise your negotiation role plays from scratch, or adapting library role plays | All standard library role plays |
| Paper based and online Simulator role plays showing negotiators graphical point scored feedback, pin-pointing where value was created, claimed and lost | Entirely paper based traditional role plays, no point scored insights |
| Best Practice Sales & Procurement Methodology: integrated modules, proven tools for selling, buying, persuading & influencing | Generalist methodology: simplistic, disjointed, narrow in scope, limited in application |
| Delivered by Negotiation Experts, adaptable to European, Asian and US cultures, from delivering in over 33 countries | Generalist trainers possessing limited commercial and global negotiation experience |
| Online and classroom delivery, bringing less work disruption and savings | Classroom delivery only |
| Combined focus on individual and team, including team roles. Graphical team reports: Psychometric Profiles, Negotiation Diagnostic Profile & Assessment, Feedback | Limited use of profiling, individual reports only |
| Procurement & Sales graduates comprise the majority, resulting in deep knowledge, focussed tool-sets and role plays | Industry average of sales and procurement is between 15-50% |
| Post training scored negotiation assessment with individual and team reports to measure successes and adoption; also to reinforce lessons and best practice tool-sets | No assessment reports, little to no follow up, no success measurement |
| Post training follow up calls with sponsors and seniors where teams' assessments results are shared | No assessment report available. Follow up calls when available focus on selling further training |
| Customised solutions enables for delivery in less time at a fraction of the cost due to choice of modules | Multi stage standardized courses require more time and much higher cost |
| Highly experiential and interactive | Many are highly experiential and interactive |
| Personalised and high-impact two video camera feedback, advanced split screen technology, comprehensively reviewing performance (classroom delivery) | Either no video or one zoomed out single camera |
| Building participants up from the outset, focussing on existing skill-sets | Many focus heavily on weaknesses from outset before building participants up (army method) |
| Customised Solution including Diagnostic Profiling reports, choice of modules, module depth | Standard 'one size fits all' with little to no customisation, making diagnostic profiling pointless |
| B2B enterprise focus | B2C & B2B transactional focus |
Negotiation Training Courses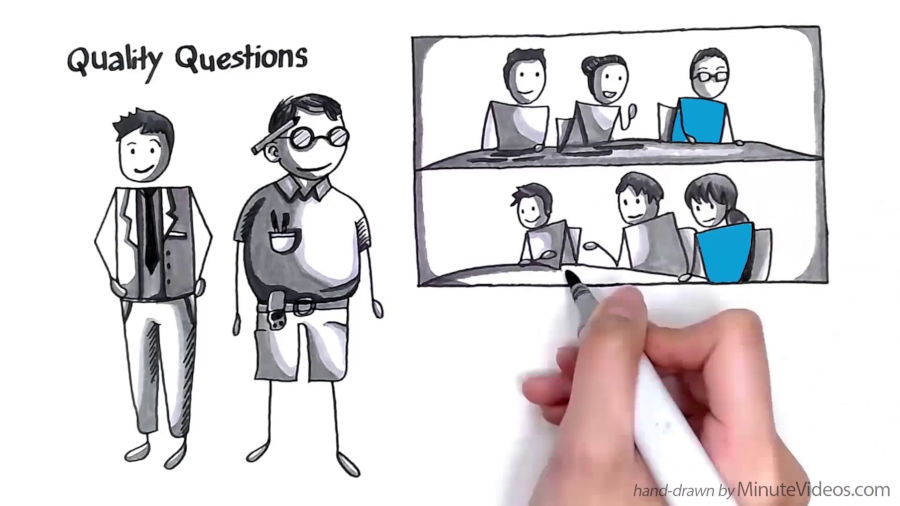 3:21