Sales Negotiation Training
Feb 13 - Mar 1, 2024
Sales Negotiation
Feel far more confident closing more and larger deals in less time, at higher margins. Have fun learning how to close win-win deals using our world-first sim game.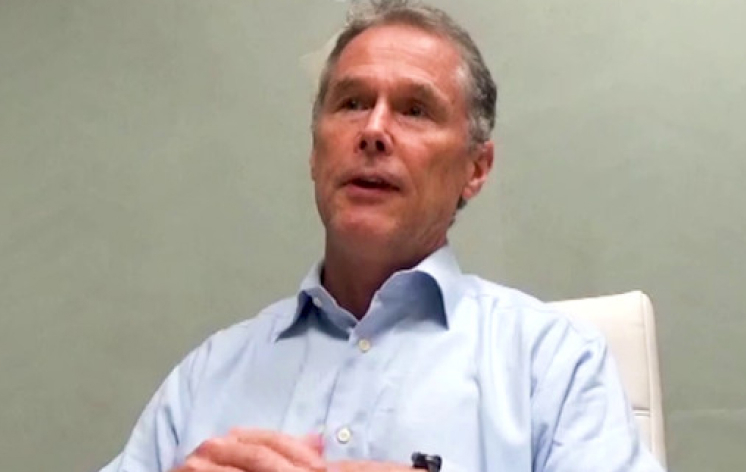 0:56


Brent Vick
Director of Global Sales Excellence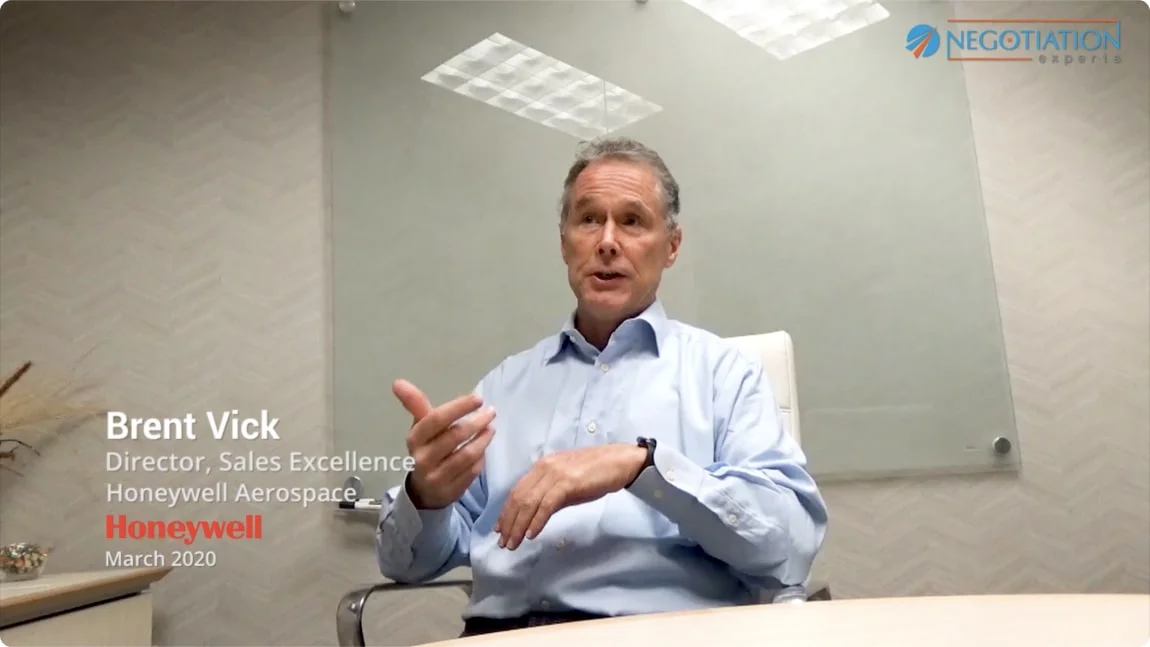 We exceeded our revenue & margin goals
Why take this Sales Negotiation Course?
Why Take This Course
Do you want to discount less, enjoy higher close rates, shorter deal cycles, close bigger deals, improve relationships, upsell and cross-sell more effectively? In our post-training assessment, our sales graduates boast of significant improvements in both revenue and margin.
Using our world-first negotiation sim game, you'll gain multiple more insights into your dealmaking. This translates to a dramatic acceleration in your learning, resulting in you feeling far more confident and competent when you graduate.
If it's your sales team you need to train, then let's diagnose their needs and baseline your team against other sales teams using our online profile.

Ewald Braith
Telecom President
Five years later, we had doubled the size of the business and improved profitability. We saw a significant advantage in winning new business because of the negotiation skills.
Training Course Overview
We take a highly interactive approach to learning. Most of your time will be invested in practical and fun sim game role plays together with feedback coaching, group discussions, polls and Q&A's. Theory is kept to a minimum. Our toolsets make preparing for and closing your biggest deals far easier.
Our sim game enables us to accommodate class sizes of up to 20, while giving an unrivalled level of detailed personalized feedback to all participants. This accelerates your team's development, converts to business results while delivering course cost savings.
Learning Outcomes
Level 1
Level 2
Level 3
Level 4
Level 5
Level 6
Level 1
4½ hours
Increase margins through better pricing integrity
Anchor first with ambitious open offers, counter procurement's anchors, and use incrementing.
Reduce risk, compromises, and discounting
Set "walk aways", and use incrementing.
Create and claim more value
Achieve more collaborative win-win outcomes.
Claim the lion's share of your value.
Optimize deals by choosing styles
Make the important distinctions between each of the five styles to consciously choose and switch the styles you use.
Control the deal by subtly steering towards collaboration and competition.
Diagnose negotiators' preferred styles under pressure, including a sim game and personalized negotiation styles profile.
Read More
Level 2
4½ hours
Increase win rates, improve margins, reduce deal cycle times
Measure the missed value, or gold left on the table, using our world-first sim game.
Beat out the competition by better understanding the customer's needs and wants, and by optimizing the exchanges to deliver more value to the customer. This further reduces pressure to discount and shortens deal cycle times.
Minimize risks and maximize leverage
Employ SWOT analysis to understand the major areas of value and risk.
Dovetail the SWOT into preparing a Trading Plan.
Identify leverage opportunities in both directions to create and exchange value optimally.
Gain control; keep control
Dovetail the Trading Plan into a meeting agenda.
Use agenda sequencing and offer bundles to leverage trades.
Turn complexity to your advantage with superior preparation.
Read More
Level 3
4½ hours
Gather information via questions
Understand the hierarchy of questions.
Practice writing out questions.
Handle objections to gather insights and regain control
Practice how to start responding to objections using three types of reframes.
Use pre-meetings to build trust and gather vital information
Master asking questions in the optimal sequence to gather information before making offers.
Read More
Level 4
4½ hours
Earn trust, be liked more, and build up favors
Use discussion groups to brainstorm the best practical ways to be liked more and build trust.
Expand upon the ways in which to use reciprocity.
Prepare effectively as a team for bigger, more complex deals
Practice preparing as a team to maximize value.
Learn team roles.
Read More
Level 5
4½ hours
Increase win rates in less time with stories
Master the six steps in crafting a persuasive sales story.
Avoid the common story pitfalls most salespeople fall into.
Read More
Level 6
4½ hours
Guard against manipulative tactics and employ ethical tactics
Identify and learn how to counter the most dangerous tactics.
Select tactics to defend and create value.
Gain control using emails and phone calls
Learn the best practices for gaining and keeping control using emails and phone calls.
Control the style of deals using seating
Recognize which room layouts are conducive to collaboration and which are conducive to competition.
Read More
Feb 13 - Mar 1, 2024
Sales Negotiation
Feel far more confident closing more and larger deals in less time, at higher margins. Have fun learning how to close win-win deals using our world-first sim game.


Kate Johnson
Commercial General Manager

Their extensive preparation, enthusiasm and follow up has made The Negotiation Experts an integral part of my team. The high standards they set are always achieved.
Participants'
Journey
Leadership
Journey