Negotiation Cornerstones Course
About this Negotiation Course
We negotiate for business agreements, higher pay, a better job, our home or car. We only get to choose whether we negotiate better or worse.
Nobody tells us how much value we left behind, until now. Once you agree your deals using our negotiation simulation game, you'll not only see who won, you'll see by how much. Most importantly you'll learn where value was created and claimed. Isn't it time to learn how to get more of what you want?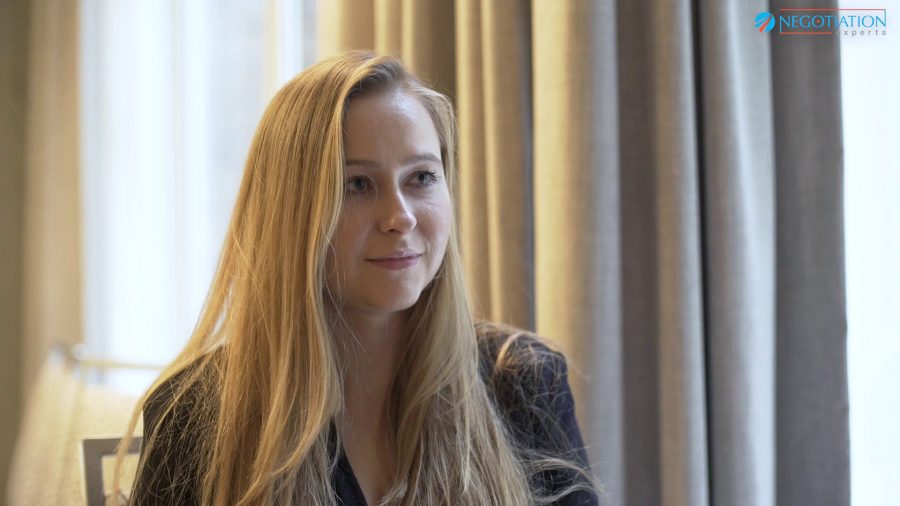 1:05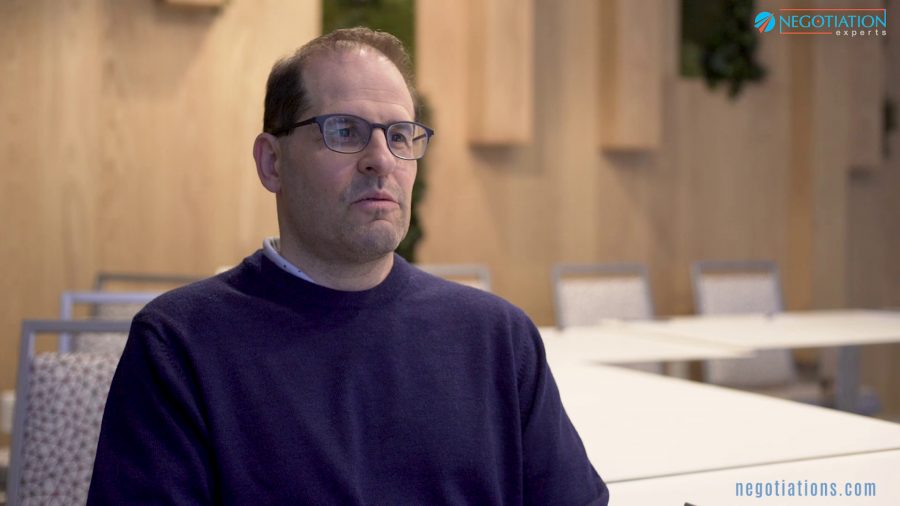 1:15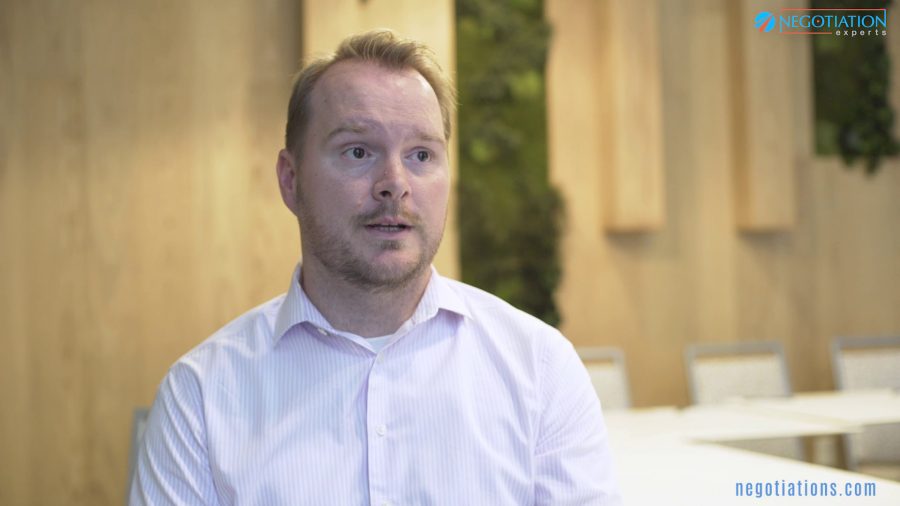 0:43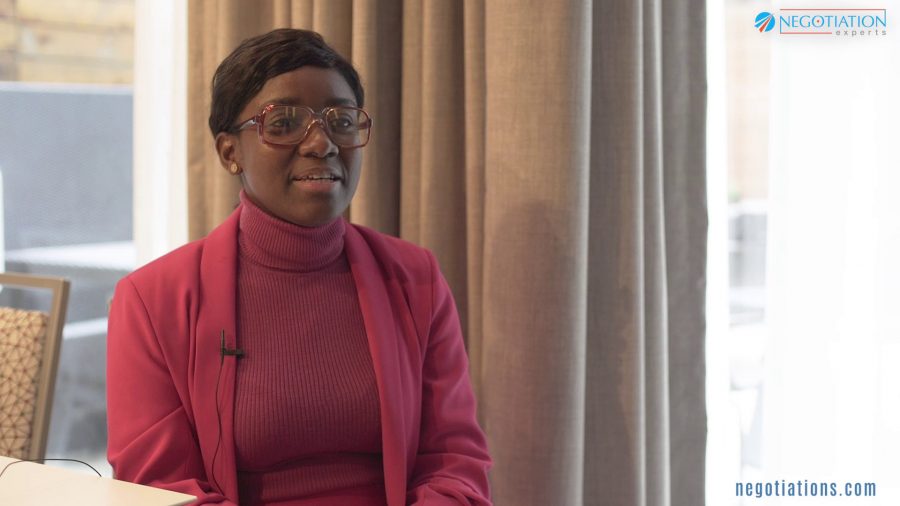 1:00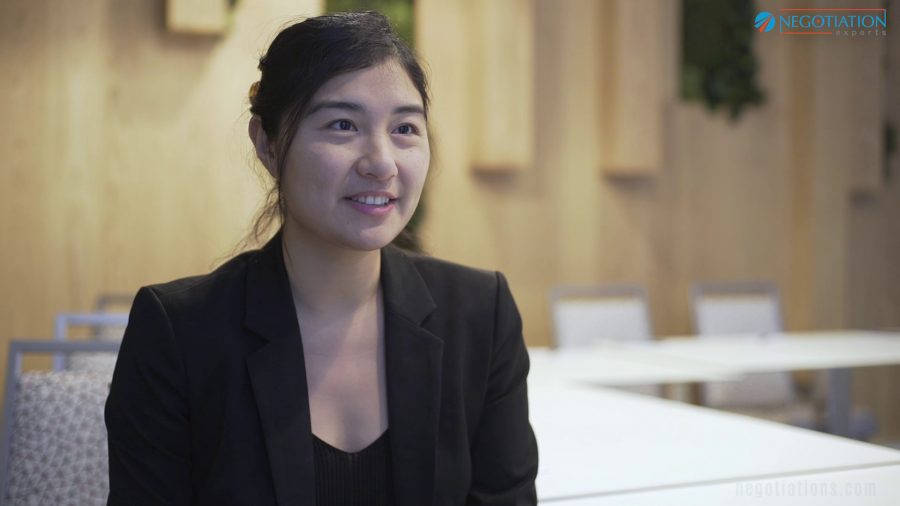 1:04
Whether you're needing to persuade internally or externally, you'll transform stress into confidence, as you enjoy dramatically better agreements. Graduates report that the recognition this training not only earned them more respect and greater responsibility, but resulted in promotions and better career trajectories. Delivery is either in a classroom or online facilitator-led.
Training Course Overview
On our public courses expect to be paired with participants from other industries, departments and countries. You'll spend most of your time navigating your way through highly practical role-play exercises of increasing complexity, delivered via our global first Negotiation Simulation game.
In-house courses see us collaborating closely with clients asking questions and making many customization fine-tuning. We typically deliver in our clients' offices, and increasingly via negotiation training. Tailoring typically includes customisation of case studies, choosing modules and the depth of coverage, sim game choices from our library and profiles. Want to know more? Check out our custom negotiation training tool for in-house negotiation training.
Key Seminar Outcomes
Win more 'yeses' by persuading and influencing, without needing to make profit bleeding concessions.
Understanding the wants and needs of colleagues and counterparts better, enabling you to create more value.
Navigating challenging deals, relying upon our tool-sets to prepare and negotiate.
Expand the deal's value while claiming your share using our Trading Plan tool-set.
Learn how to review your negotiations to draw out empowering lessons.
Getting more of the prices you want, whether increases or discounts.
Controlling your meetings using your agenda and more.
Identifying your preferred negotiation styles, knowing how to shift style, especially between collaboration and competition. Handling tough competitive negotiators.
Navigating your way through confrontational objections with confidence.
Stop falling for manipulative tactics, comfortably neutralizing their tactics while preserving your relationship.
Understanding your negotiation power and how to boost your power.
Earn insightful feedback coaching from a Negotiation Expert, while watching your performance and notice your body language giveaways on the big split-screen (classroom delivery only).
Boosting your profits by claiming most of the value you've created.
Start learning how to negotiate in a team, including the lead negotiator.
Earn the knowledge and control you need by asking the right questions in the optimal sequence.
Banish stress to feel confident about your effective preparation and newfound skills.
Build your credibility and reputation in all meeting, whether online or face to face.
Seminar Agenda
Introduction & Objectives
Price Negotiation Role Play
Core Concepts Debrief
Negotiation Styles Role Play
Negotiation Styles Profile Reports
Competition vs. Collaboration
Persuasion: Compliance
Questioning
Role Play Exercise & Debrief
Climate
Daily Recap
SWOT, Trading Plan & Agenda Control
Role Play – Point Scored Sim
Re-framing Objections & Exercise
Manipulative Tactics & Role Play
Complex Team-Based Role Play
Feedback: Split Screen Video or Sim Graphs
Daily Recap
Training Course Approach
Why do we have such a strong bias towards the practical, sharing only a minimum of theory? Over the years we've noticed that behaviour is far more likely to change from learners 'doing'. Trust in and mastery over our negotiation tool-sets stems from achieving great results in action. So you'll spend most of your time negotiating your way through challenging role-plays and then reviewing your negotiations.
Whether classroom delivered or negotiation training online, our expert facilitator-led delivery style is highly interactive and entertaining, keeping energy levels high. Some modules are introduced with a role-play and unpacked in the feedback which follows, while more complex negotiation modules are briefed first followed by a role play. Feedback is provided via a number of methods, including group discussions, point-scoring, and video analysis (classroom delivery). The focus our feedback changes depend on which module is being taught. Each module builds upon those you've already learned. Feedback can be right-brained such as persuasion techniques, or left-brained such as tool-sets.
Negotiation role-plays steadily build steadily in complexity, from single negotiators to team-based negotiations.
Who's This Seminar For?
Certified graduates of this negotiation seminar have come from all departments and with many job titles. This foundational negotiation training will arm you with the vital skills, tool-sets, experience and confidence necessary to achieve outstanding results in both internal and external negotiations.
Seminar Delivery Options
This negotiation course is available for classroom and online delivery. Available in both open enrollment and tailored for on-site delivery.

In your office, with a Negotiation Expert facilitating.

 
Open Enrolment Course
Start enjoying next level sales results after graduating from this award winning course. You'll be sharpening your sword against experienced procurement and sales professionals from around the world. You'll be negotiating your way through challenging true to life sims using our world first sim games. A global Negotiation Expert will be on hand to share unrivalled in depth feedback. We will quickly uncover your strengths and learning opportunities and give you powerful pointers to improve faster than ever before. This course is most often described by graduates as fun, intense and a game changer for their sales careers.
Date & Time
This course is not available in Americas time zone. See our calendar for other courses.
See other dates
Fully booked
This course is already fully booked. Check our Open Enrolment Calendar to find another date.
See other dates
This course is not available in APAC time zone. See our calendar for other courses.
See other dates
Asia-Pacific
Asia-Pacific