Training Feedback
4.6

out of

5

from

88

graduates

"The trainer's style is very encouraging and engaging. Enjoyed the case studies and group participation was fun, encouraging and easy to learn."

"It gave me great insight into how to 'read' other people and look for signs on them trying to manipulate me. My role is heavily dependent on working closely with peer teams and convincing them to follow the processes I am implementing. If I am better able to gauge their level of agreement, then it is easier to proactively adjust my strategy."

"Good tools, and case study practice. Using the tools and strategies has improved my team and my own skills the most."

"The course is very relevant to my job and has made me more confident in my general approach to negotiations."

"A. The trainers' knowledge, smartness, consideration, which is the core part of the training. B. The SWOT and trading plan, and the emphasis of stepping into other peoples' shoes."

"Now that I have greater self-awareness of my negotiation style, which was 'competitive', I find that now I am taking a more collaborative approach. I am currently negotiating a major contract which will be fairly long term and I am collaborative with the negotiations. It is going very nicely so far actually."

"I like the case study in the training most which gave us the confidence where & how to apply various negotiation tools during the various phases of the negotiation."

"SWOT analysis, trading plan, make agenda, pay more attention to facial expressions."

"After training I've spent more time on preparation and analysis of my sales cases; I have also used the trading plan. It was useful to understand how important it is to observe the other party's emotions and body language and how you can benefit from it. I try to think about the seating arrangements as well."

"It was very good. I still think about the things I have learned whether or not I have passed this test. It is definitely important and useful. It gives as tools to think on different ways to approach different situations. We need to practice it on daily routines."
"Very enjoyable, but hard work - a sign of a useful day! Found the role-play to be very useful in highlighting that even if it really does come down to price in certain situations, there is always more to discuss - which may give an advantage for Shell."

"The training was excellent and particularly relevant to my role. I have already experienced success using the tools and concepts that we learned. As with anything new, you do need to keep practicing and referring back to your course text. Hence my suggestion regarding a periodic refresher if possible."

"The theory about our parts of brains that helped us identify our weak and strong areas."

"A very good presenter. With negotiations not being a huge part of my current role, I didn't think I would get much out of the course, but I was surprised. I got a lot out of it and stayed focused the entire session."

"The trainer was excellent, and it was very good to have a focused, three day small group session. It was very useful to have a mixture of people from different parts of our organization - meant that there were more personality types available to observe!"
"I learnt a great deal from the role play and theory/technical part taught. Applying in the role play was very useful, especially on the role plays chosen and created for us. Covered most of the areas I expected."

"I liked the role play and interaction with the trainer and my colleagues."

"The best negotiation course I've been on. Excellent trainer, kept us interested throughout. I felt overloaded, in a good way."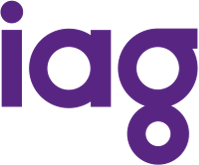 "Good pace. Enjoyed the lack of formality, was interactive and flowed well. Enjoyed the case studies."

"We used the Negotiation Experts' Negotiation Diagnostic Profile prior to our Global Procurement Seminar, to assess where our people were in regards to negotiation skills, and create some discussion around challenges they faced in negotiations..."

"I practiced using my negotiation skills after the course when selling my house, and gained a 5 figure increase in profit for a few minutes work! Excellent course, highly relevant, useful tools."

"Very good speakers & teachers, very helpful tools."

"Fascinating discussions and understanding more on advanced influencing methods."

"It was very useful to learn methods to put ideas in order and get tools that help to prepare in advance what your options and limits are."
"The role plays were helpful. I also like the very specific strategies/tactics and thinking through how/when to use them."

"I learned the most from the role plays, even though I don't like role plays. Especially liked having a team for support and ideas for the complex team negotiations. Good balanced course. Can't think of any improvements."

"The role play and best practice examples will stick. Useful was learning how to identify your counterpart, and knowing how to change your approach."

"This was my first course of this kind and I found it very fruitful, enjoyable and interactive."

"I found the ways to take control of my meetings by using the prep tools reduces my stress levels and gets my team more of what we want. It was great to see our team improve from the video feedback across the days."

"The case studies and theory are a great combination. Enjoyed the interaction with the trainer and the other group members, most especially the video."

"I loved the role playing and learning lots of things that I can apply directly to my work. The final video was of great value as were the revisions."

"A popular comment from our Sales Managers was that they hadn't realised just how often they are called to negotiate, as they hadn't previously viewed it as negotiation. The course supported our sales processes and gave us some new useful tools. I look forward to my team passing the Negotiation Exam, and especially their improved sales results."

"Very interactive and interesting training. The Disney Creativity Model is very helpful. I feel I have picked up many tools and principles to help going forward. Both instructors were very knowledgeable. I will recommend you and use the tools where I can going forward."
"Excellent course, I'm recommending we bring this in-house. The exercises allowed me to immediately correct my weaknesses. I learned a great deal about myself, and applied these with success. My focus was on understanding body language - it was great to see my 'tells'. Great tools."

"Definitely essential to be an effective negotiator. Thank you!"

"Having worked with this company over the last year, I have particularly appreciated their assistance. The Instructors bring a fresh level of energy to each of the sessions, and manage to deliver pertinent exercises in a professional, yet relaxed environment, which includes time for an objective review of progress. Not recommended for those wishing to stay within their comfort zones."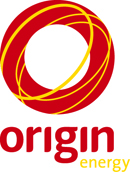 "Role plays provided good experience."

"I liked the ability to go through some training and then being able to actually put the training to work with the mock negotiations. Application of the knowledge is critical to learning it for me."

"The training was complex. I'm surprised by the accuracy of profiling - it's really me! Excellent examples of the importance of trust and relationship for the longer term gains. Great presentation on persuasion - will be learning six rules. Well balanced info and 'doing'. Everything was good - lots of learning with a good pace and atmosphere."

"A good balance of theory and practical exercises. A memorable finale!"

"Good flow and interaction. The trainer's enthusiasm, knowledge and illustrative stories were great."

"Passionate and highly knowledgeable instructors, useful tools, memorable and fun role plays."

"The case studies are an excellent way to practice and refine skills learned."

"I liked the fact that the training was not a boring lecture but rather an interaction with all people actively engaged."

"I felt comfortable with being able to participate. This has given me more motivation and confidence. The presenters were very good, very clear."

"Real life reviews. Good balance of practical and theory. It was useful to workshop real life scenarios that could be worked on with the group. Enjoyed interaction with the group."

"Very useful coaching session. Learned a great deal about how I think and make decisions, and what to do to achieve better results."

"I liked that I could present my problems and get a concrete solution. I liked the strategic approach and the process taught to negotiation successfully."

"Really enjoyed the tactics part, and seeing other peoples' negotiation styles."

"The training was well constructed, relevant and kept participants engaged."

"The practical aspects I feel confident of applying immediately after navigating my way through the role."

"Case studies were of great use! I liked well balanced theory and interaction."

"A lot of good content, explanations, discussions, skills and tools, video reviews - fantastic! I appreciated our being stopped in the middle of role plays if we weren't making progress. All great, excellent value. The information was tops, as were the delivery and relevance. The revisions were really valuable, we could have more of these."

"I always expect to learn new things or have my old views/learning reinforced. I was not disappointed."

"I enjoyed the role playing, even though my nerves didn't. Most lessons were new to me, so it was a lot to take in - but I did enjoy the look forward to using the lessons learnt."

"Proper balance between interactive sessions and theory. Profiling is an interesting insight. Very useful examples of questioning framework and questions hierarchy that is easy to use."

"The tools to prepare were my biggest take away. Advice on underwriter and broker dynamics were insightful, plus relevant role play exercises."

"No stress, good way of bringing the info to us. Thanks."

"The role plays were great; I learned how to prepare for my negotiations."

"Good to refresh and learn new skills. Benefited from position statement and concession strategy. General course content was good."

"The training provided a lot of useful info about negotiating, gave me insight about myself and lots of practical experience. Things were paced really well, felt just right. Worked into the videos in a good way. Found the material was paced well and helped a lot by the exercises. Great."
"Very knowledgeable presenter. Well structured, informative and well presented course. Theory was really good."

"Trading Plan is very useful. Sensory persuasion is very interesting. I enjoyed the course. I liked the trainer's interactive style, relaxed and yet informative. While I'm not a fan of role playing, it was a key component to our learning together."

"True case studies and practice. Discussion about the case studies were a great feedback. Rob Cianini video was a very easy and effective method."

"Good number of case studies, good course materials, trainer's personality is very insightful. I enjoyed the case studies, I learned I was giving away too much. More time to synthesize materials and review would have been better. Well presented, good real life situations personally evaluated. Clean and concise, thanks."

"Case studies and practicing, real base, aspiration base, batna were all great."

"The complexity and thoroughness of the role plays were very close to a real scenario (considering what can be achieved in few hours), especially the last one. It is an excellent course providing full immersion. Like most trainings, the quality is down to the facilitator's involvement. The trainer's passion for the subject is real and delegates can sense it."

"Role plays, case studies and video reviews were excellent. Enjoyed role plays as they enable us to understand our strengths and weaknesses. Would like to have seen even more role plays and case studies."

"Relevant examples and hands-on experience. Enjoyed case studies, implementing strategies and best practice. Perhaps extending the course to allow for more video scenario opportunities for attendees."

"Very hands-on with the role plays. I thought I would be a bit nervous, but once you start it is quite fun. The video review was good and was beneficial stopping throughout and discussing what the speaker was saying. Role plays are good because they help build confidence and remember what is taught. Liked learning how brain profile can help negotiation, if you can identify where your client's strengths are. I liked that there were a lot of questions to make us think. I enjoyed and found quite beneficial watching other participants to negotiate and their reviews. All areas were covered well and enough time was given for each topic, but would have liked more time for video reviews."

"I did find it interesting (again) discussing the power of body language. I also found many crossovers with Child Psychology. i.e. not setting precedent by surrendering too early."

"I enjoyed the video reviews the most because it was good for us to view ourselves and for the instructor to point out the hints and not just what we did badly but also what we did well. I Liked how I would give a situation or problem at work and the instructor would advise on how I could overcome these. I believe it was all good, the trainer explained everything well and gave great examples. Enjoyed that there was lots of participation and not just theory, as practical benefits my learning more, thanks."

"I would like to commend you on your engaging style and highly relevant, innovative content."

"I liked the combination of role playing activities, review & lecture, information and lots of role playing activities."

"Excellent experience very useful framework - it was the first time I had seen myself negotiating and it was invaluable. A very good day, useful experience and I had fun!"

"Very helpful course. Learned a lot about tactics and how to counter them. Personality and cultural background influence in our negotiations was interesting. Appreciated the interactivity and very happy with the group. Was entertained as I learned. Trainer feedback was very accurate and helpful."

"Good interaction with participants about their experiences, needed perhaps a little bit more time for preparation. Game at the end was useful and Sugar case study was excellent."

"New concepts for me on overall negotiation, and practical role plays."

"It is great to have a professional and experienced trainer. Excellent!"

"Very comprehensive, and real life role play exercises with critique/review sessions. Especially useful to practice collaborative approach. The course is relevant to my position, with great practical application."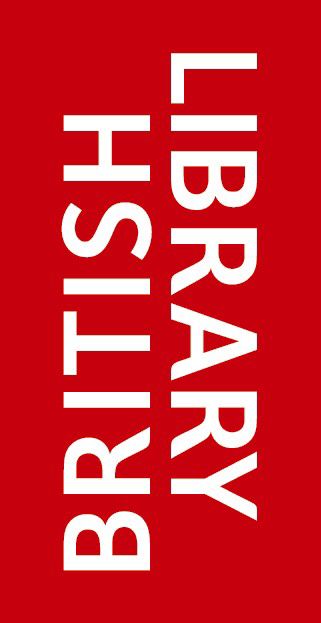 "Profiling exercise was very useful and informative. 'In their shoes' strategy - very good and opened a new school of thought. Very useful lecture on persuasion. I liked the interactives, and 'hands on'... approach as well as great location."

"The Value Creation Framework and the Trading Plan were my favorite take-outs."

"Impressed with the quality of materials and the Persuasion and Influence video."

"I enjoyed the training, it was very well organized and informative. The role playing was especially helpful for me."

"I learned that I tended to give up too soon, and that negotiation need not be too hard. Planning was very useful, most applicable to what I do day to day."

"Tactics and practical examples were my take-homes."

"Trading Plan was very useful! Role plays were good."

"I liked the combination of relaxed atmosphere, good exercises and the trainer's commitment."
Previous
1
2
3
4
5
Next
Show All
Call Us
USA:

+1 720-206-4416

UK:

+44 (0) 203 519 1254

or

+44 (0) 7895079979

Aus:

+61 (0) 9037 8230

or

+61 (0) 422 944 237
Locations
225 Union Blvd #150, Denver, CO 80228, USA
3rd Floor, 86-90 Paul Street, London EC2A 4NE, UK
Level 25, 88 Phillip St, Sydney NSW 2000, Australia