Training Feedback
4.6

out of

5

from

88

graduates

"The trainer's style is very encouraging and engaging. Enjoyed the case studies and group participation was fun, encouraging and easy to learn."

"It gave me great insight into how to 'read' other people and look for signs on them trying to manipulate me. My role is heavily dependent on working closely with peer teams and convincing them to follow the processes I am implementing. If I am better able to gauge their level of agreement, then it is easier to proactively adjust my strategy."

"Good tools, and case study practice. Using the tools and strategies has improved my team and my own skills the most."

"The course is very relevant to my job and has made me more confident in my general approach to negotiations."

"A. The trainers' knowledge, smartness, consideration, which is the core part of the training. B. The SWOT and trading plan, and the emphasis of stepping into other peoples' shoes."

"Now that I have greater self-awareness of my negotiation style, which was 'competitive', I find that now I am taking a more collaborative approach. I am currently negotiating a major contract which will be fairly long term and I am collaborative with the negotiations. It is going very nicely so far actually."

"I like the case study in the training most which gave us the confidence where & how to apply various negotiation tools during the various phases of the negotiation."

"SWOT analysis, trading plan, make agenda, pay more attention to facial expressions."

"After training I've spent more time on preparation and analysis of my sales cases; I have also used the trading plan. It was useful to understand how important it is to observe the other party's emotions and body language and how you can benefit from it. I try to think about the seating arrangements as well."

"It was very good. I still think about the things I have learned whether or not I have passed this test. It is definitely important and useful. It gives as tools to think on different ways to approach different situations. We need to practice it on daily routines."
"Very enjoyable, but hard work - a sign of a useful day! Found the role-play to be very useful in highlighting that even if it really does come down to price in certain situations, there is always more to discuss - which may give an advantage for Shell."

"The training was excellent and particularly relevant to my role. I have already experienced success using the tools and concepts that we learned. As with anything new, you do need to keep practicing and referring back to your course text. Hence my suggestion regarding a periodic refresher if possible."

"The theory about our parts of brains that helped us identify our weak and strong areas."

"A very good presenter. With negotiations not being a huge part of my current role, I didn't think I would get much out of the course, but I was surprised. I got a lot out of it and stayed focused the entire session."

"The trainer was excellent, and it was very good to have a focused, three day small group session. It was very useful to have a mixture of people from different parts of our organization - meant that there were more personality types available to observe!"
"I learnt a great deal from the role play and theory/technical part taught. Applying in the role play was very useful, especially on the role plays chosen and created for us. Covered most of the areas I expected."

"I liked the role play and interaction with the trainer and my colleagues."

"The best negotiation course I've been on. Excellent trainer, kept us interested throughout. I felt overloaded, in a good way."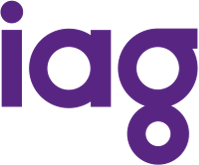 "Good pace. Enjoyed the lack of formality, was interactive and flowed well. Enjoyed the case studies."

"We used the Negotiation Experts' Negotiation Diagnostic Profile prior to our Global Procurement Seminar, to assess where our people were in regards to negotiation skills, and create some discussion around challenges they faced in negotiations..."