Procurement Negotiation Training
Why take this Procurement Negotiation Course?
Procurement faces the double challenge of getting the best value deals from vendors, while at the same time managing internal stakeholder relationships. Cost savings initiative yields decreasing returns. Take your procurement career to the next level by learning how to consistently close the most complex of deals in less time while creating more value.
This procurement negotiation training can be delivered virtually, and is typically customized around your business' commercial needs, including creating a role play sim game. To find out more, check out our in-house training customizer.
Certification: Procurement Negotiation.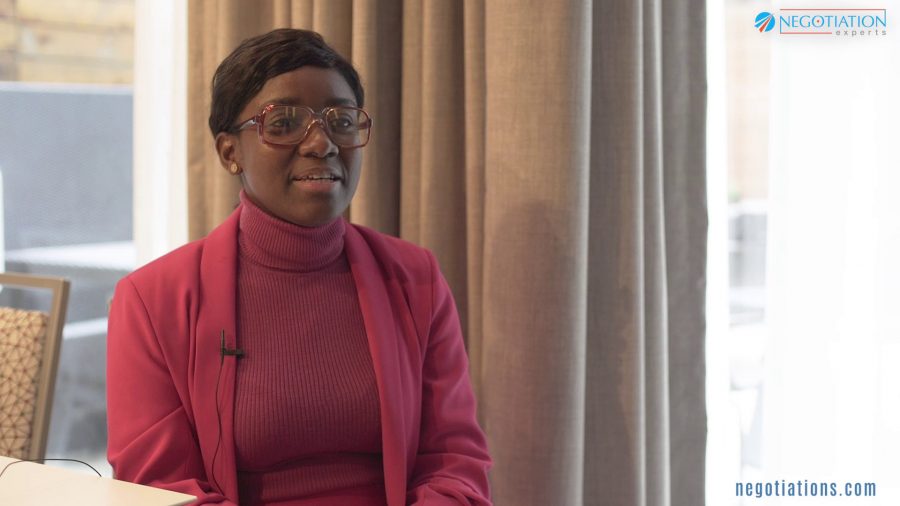 1:00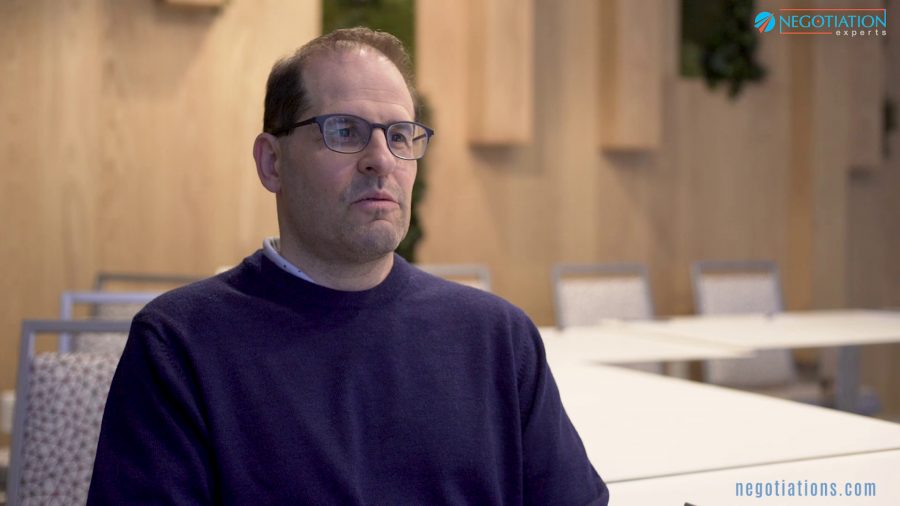 1:15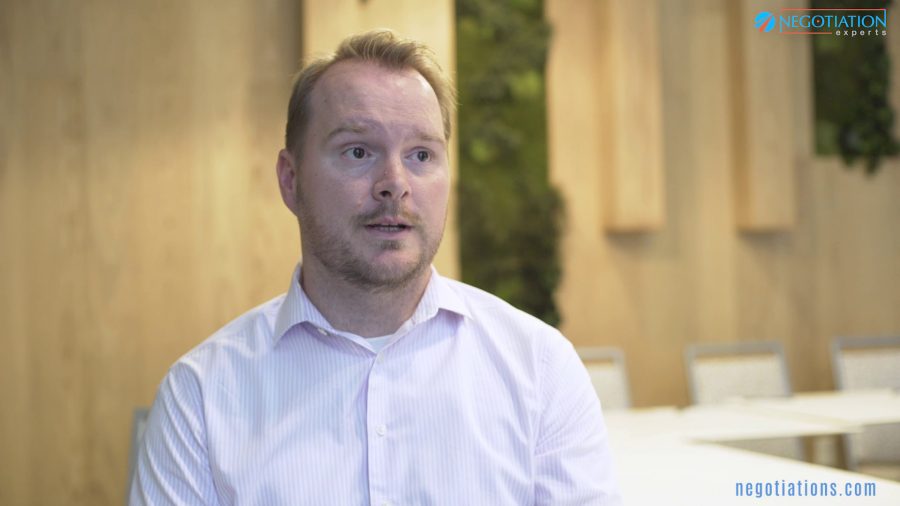 0:43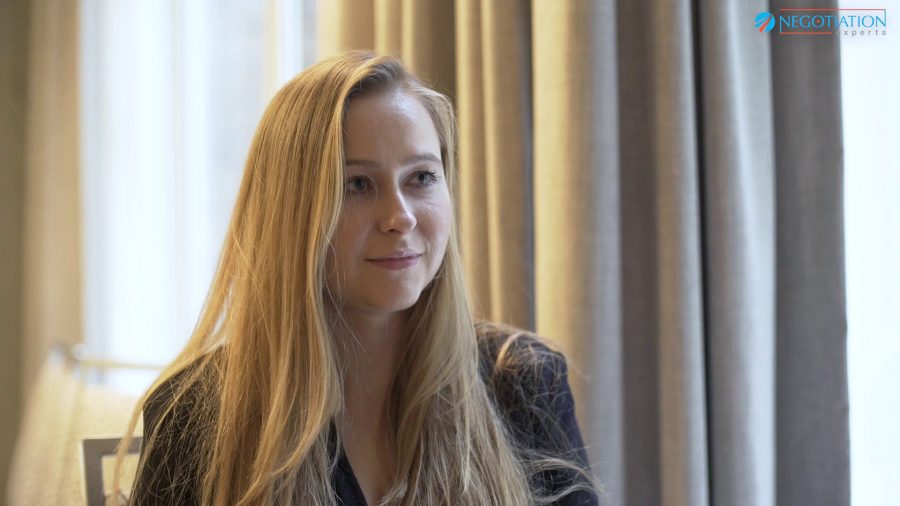 1:05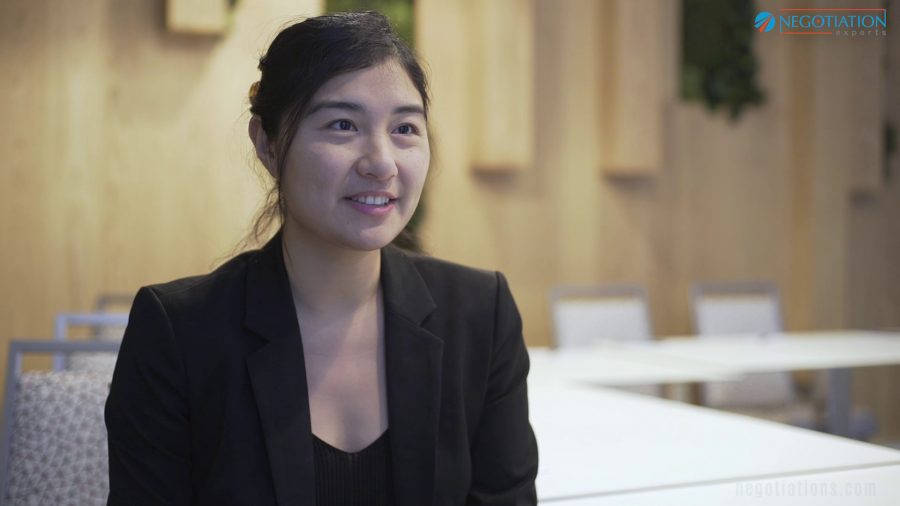 1:04
Most of our Procurement Negotiation graduates come to us with only on the job negotiation experience. Our unique procurement negotiation training was created to arm you with tool-sets, tactics and best practice strategies that maximise value creation. Add to these team roles, persuasion and influencing skills, tactical counters, planning and preparation skills and your team will earn consistently outstanding deals.
Turn around those stakeholders who you have poor relationships with. Our graduates are delighted after the course to be asked to lead more negotiations by stakeholders who previously kept them at arms length.
You'll get to sharpen your skills further and see your progression on the leaderboard by negotiating from your computer using our world-first online negotiation sim.
Training Course Overview
On our public courses we usually combine this procurement negotiation training with our Sales Negotiation Training. This means that you'll be negotiating against seasoned sales professionals, and you'll enjoy the diversity of participants from different industries and cultures.  You'll get to negotiate realistic buyer-seller commercial role plays, some using our world-first negotiation sim.
We collaborate with clients to customise before delivering in-house. Tailoring options include choosing modules, role play selection, and customisation of role play sims.
Key Seminar Outcomes
Make the most from phone and email negotiations.
Watch as you improve on the leaderboard in both collaborative & competitive outcomes using the world's most advanced negotiation sim.
Learn how to get stakeholders and suppliers to share more vital commercially sensitive information. Understand how to leverage this information to win more 'yeses'.
Claim the lions share of the extra value you'll be creating as you compete like a pro.
Master toolsets to navigate past the toughest objections.
Figure out your habitual style preferences. Consciously choose your negotiation style, as you control each phase of your deals by winning at the negotiation style stakes.
Control meetings by stacking under-the-radar methods that are hard to counter.
Master structured tools to transform complexity into your advantage, including managing large team-based deals in less time.
Expand your skill levels and confidence, learning from hands-on and actionable video coaching from a global Negotiation Expert and from using the graphs from negotiation sim game.
Ensure that reciprocity, pre-meetings, and advanced persuasion work for you, as you balance collaboration and competition.
Avoid the mistakes almost all professionals get caught up in when crafting persuasive stories.
Negate the advantage sellers typically enjoy from having received plenty of sales training over the years.
Neutralise vendors' manipulative tactics.
Multiply your probabilities of winning bigger discounts and more freebies (e.g. innovation, quality and better services).
Gain insights from your personalised Negotiation Styles profile report, and team Negotiation Diagnostic to get clarity on your biggest areas of growth.
Get personalised advice from a Negotiation Expert using advanced widescreen (classroom only), or via online screen recording.
Keep on improving by taking pivotal lessons through reviewing your negotiations like the pros.
Reduce the advantages enjoyed by single or sole-source suppliers.
Neutralising the sellers' informational advantage (knowledge of their market, products and services).
Leverage your internal stakeholders' knowledge through effective collaborative preparation, and most especially your earlier involvement.
Use time to your advantage, preventing suppliers from using your stakeholders' deadlines against you.
Achieving cost savings and other initiatives by claiming more value (e.g. payment terms).
Make performance improvements in your body language and words, as you dramatically improve your ability to read others' body language.
Reduce your stress and boost your confidence, knowing you've used our tools to be super prepared.
Seminar Agenda
DAY 1
DAY 2
DAY 3
DAY 4
DAY 5
DAY 6
Day 1: Online Facilitator-Led (4½ hours)
Introduction & Objectives
Group Discussion
Brief Negotiation Role Play
Best Practices Debrief
Negotiation Styles Role Play
Negotiation Styles Profile Personalised Reports
Competition vs. Collaboration
Day 2: Online Facilitator-Led (4½ hours)
Outcomes
SWOT, Trading Plan & Agenda Control
Role play sim game
Feedback: video analysis and/or sim graphs discussion
Daily Recap
Day 3: Online Facilitator-Led (4½ hours)
Outcomes
Re-framing Seller & Stakeholder Objections, incl a group exercise
Questioning framework & Pre-Meetings
Role play sim game
Feedback: video analysis and/or sim graphs discussion
Daily Recap
Day 4: Online Facilitator-Led (4½ hours)
Outcomes
Persuasion: Compliance
Team role play sim game
Feedback: video analysis and/or sim graphs discussion
Daily Recap
Day 5: Online Facilitator-Led (4½ hours)
Outcomes
Brain science and how to craft sales stories
Group exercise
Team role play sim game
Feedback: video analysis and/or sim graphs discussion
Daily Recap
Day 6: Online Facilitator-Led (4½ hours)
Outcomes
Seating, phone & email negotiations
Manipulative tactics
Team Buyer-Seller role play sim game
Feedback: video analysis and/or sim graphs discussion
Final advice
Training Course Approach
This procurement negotiation training is highly experiential. Expect to invest most of your time navigating your way through challenging buyer-seller role play negotiations. A Negotiation Expert will then be reviewing your results, pinpointing your mistakes and genius strokes.
You'll watch videos and completed online profiles prior to the training, to ensure we get maximal value when together. Our Negotiation Experts are described as entertaining, keeping energy levels high. Modules build, each upon the next.
Who's This Seminar For?
Procurement Negotiation graduates typically have the following job titles: Procurement Managers, Purchasing Managers, Procurement Buyers, Contract Managers, Senior Buyers, Buying Managers, Buying Officers, Category Managers, Sourcing Managers, Supply Chain Managers, Tendering Managers, Procurement Officers, Materials Managers, Purchasing Agents, Chief Procurement Officers, Director of Operations, Procurement Analysts. Senior Buyers, Procurement Specialists, and everyone involved in initiatives to deliver savings or value from the purchase of goods, supplies, equipment, ideas, services and managing project spend.
Seminar Delivery Options
Online: Six 4 ½ hour sessions over 2-3 weeks. Check for public calendar or customize for onsite.

Classroom: Three days at your location.
 
Join thousands of purchasing peers in achieving outstanding value and savings results, earn greater recognition & respect soon after graduating. CALL US or choose your PUBLIC or IN-HOUSE TRAINING now.
Open Enrolment Course
Start enjoying next level sales results after graduating from this award winning course. You'll be sharpening your sword against experienced procurement and sales professionals from around the world. You'll be negotiating your way through challenging true to life sims using our world first sim games. A global Negotiation Expert will be on hand to share unrivalled in depth feedback. We will quickly uncover your strengths and learning opportunities and give you powerful pointers to improve faster than ever before. This course is most often described by graduates as fun, intense and a game changer for their sales careers.
Date & Time
Mondays & Thursdays
Oct
12, 16, 19, 23, 26, 30
2023
Fridays & Tuesdays
Nov
7, 10, 14, 17, 21, 24
2023
This course is not available in APAC time zone. See our calendar for other courses.
See other dates
Book Now

Top Corporate Online
Training Company 2023
Book Now

Top Corporate Online
Training Company 2023
Asia-Pacific
Asia-Pacific