Online Negotiation Cornerstones Course Feedback
4.7

out of

5

from

26

graduates

"The training was excellent. The skills and tools can be used to increase productivity from our day to day work."
"Good pace, and balance between lecture and activity to solidify lessons. A good reminder of our last training. I have employed the techniques recently; especially BATNA and trading. Good engagement with the students. The case study was fun and interactive. Overall it was time well spent and certainly helped the team focus on improving our negotiating skills."

"SWOT/trading plan/teamwork with colleagues from our Business Unit."

"Excellent presenter, easy format, good humor."

"I practiced using my negotiation skills after the course when selling my house, and gained a 5 figure increase in profit for a few minutes work! Excellent course, highly relevant, useful tools."
"The M&A role play sim that was created for us was the most instructive. I gained a clearer understanding of both our client and PE firm's needs, how to gain more vital information, and structure the deal to better meet needs."

"The training insights were well balanced and I found the interactions and workshops very interesting."

"I loved the role playing and learning lots of things that I can apply directly to my work. The final video was of great value as were the revisions."

"My Sales Management team were at first skeptical about their needing negotiation training. Their Sales Representatives face a highly competitive marketplace, demanding that we use the best processes, tools, strategies and skills to defend and grow our bottom line. Our in-house sales training is comprehensive, and we had already completed most relevant profiles and other feedback models available."

"Having worked with this company over the last year, I have particularly appreciated their assistance. The Instructors bring a fresh level of energy to each of the sessions, and manage to deliver pertinent exercises in a professional, yet relaxed environment, which includes time for an objective review of progress. Not recommended for those wishing to stay within their comfort zones."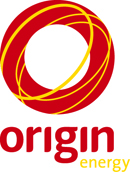 "I liked learning to a greater depth about body language and role plays. Video playback of our negotiation I noticed so much I'd missed."

"A good balance of theory and practical exercises. A memorable finale!"

"The Negotiation Experts' preparation for the engagement was thorough and ensured that their instructors had a detailed understanding of our business environment and desired key outcomes."

"The training was well constructed, relevant and kept participants engaged."

"The practical aspects I feel confident of applying immediately after navigating my way through the role."

"The presentation was well done! It made me realize that there is a lot to be done to prepare for a negotiation. I liked the section explaining the role of trust, vision and value in a negotiation process."

"The role plays were great; I learned how to prepare for my negotiations."

"The training provided a lot of useful info about negotiating, gave me insight about myself and lots of practical experience. Things were paced really well, felt just right. Worked into the videos in a good way. Found the material was paced well and helped a lot by the exercises. Great."
"Very knowledgeable presenter. Well structured, informative and well presented course. Theory was really good."

"Case studies and practicing, real base, aspiration base, batna were all great."
Call Us
USA:

+1 855-980-0126

UK:

+44 (0) 789 507 9979

Aus:

+61 (0) 2 9037 8230

or

+61 (0) 422 944 237
Locations
3415 South Sepulveda Blvd, Suite 1100, Los Angeles 90034, USA
3rd Floor, 86-90 Paul Street, London EC2A 4NE, UK
Level 25, 88 Phillip St, Sydney NSW 2000, Australia