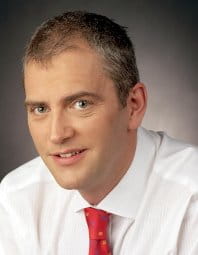 Paul Kinsella
Paul Kinsella is a sales negotiation specialist with experience across a diverse range of industries. Paul has been instrumental in assisting sales teams transform their performance and boost profitable results. He enjoys putting his skills to use in first understanding a client's needs, and then customising training solutions to meet and exceed client expectations.
Paul is able to seamlessly draw from and integrate The Negotiation Experts' Value Creation Framework™ together with whichever of the popular sales methodologies his clients have chosen. Equally comfortable leading sales team training and individual one on one work, Paul also delivers retail and other B2B sales training programs covering all parts of the sales cycle.
Paul is comfortable working at all levels of the sales team from BDMs to Sales Directors. Consultancy services include working shoulder to shoulder with clients in closing large challenging deals, and assisting clients in designing effective performance and reward systems. His training style is described by clients as entertaining, humorous, challenging and highly relevant to their ongoing challenges. Paul creates an interactive environment where participation is very high. This encourages participants to learn by experience and also take ownership of and actively employ their new skills.
Paul holds an MBA from AGSM and is a NLP Trainer and Advanced Master Practitioner. Paul is originally from Ireland, and moved to Australia in 1988.