20 Best Sales Training Programs & Courses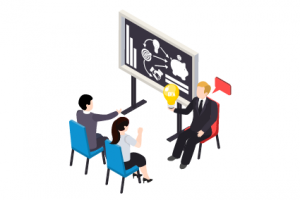 Summary
We tasked eight sales training experts with agreeing on this updated list of the best sales training courses in 2023 for both classroom and online. We hope that their research will save you time and help you to choose the best sales classes.
Effective sales training has a direct correlation to business results. According to McKinsey, stronger sales training relates to stronger performance across key skill areas. Undertaking sales training often results in higher opportunity win rates, claiming maximum value through pricing and volume, and an increase in the ability to fill pipelines and grow accounts.
Sales training defined: Sales training is the process of developing the skills and tools of your sales force to create more and better sales opportunities and close higher profit deals.
Online Public

Facilitator-led

Live online facilitator-led public access seminars

Online

Self-Paced

Learner working at their own pace with no facilitator

Public

Classroom

Classroom-based public access, facilitator-led

Customized

Role-Plays

Practical and true-to-life role-play simulation exercises, customized around the client's commercial needs

Choice of

Modules

Customized by choosing training modules to match your business needs

Diagnosis &

Base-lining

Typically an online diagnostic profile or assessment is used to understand your team's needs, and to baseline against other organizations. Usually includes a graphical report and a debrief conversation

Reinforced Post

Graduation

Boost training ROI through higher long-term retention and usage from practical refresher sessions, or online scored assessments with reports

Negotiation Experts

Sandler Training

Action Selling

Richardson Sales Performance

Dale Carnegie

JBarrows

The Brooks Group

RAIN Group

ValueSelling Associates

GP Strategies

Challenger

Sales Readiness Group (SRG)

Miller Heiman Group

Aslan

Pareto

Sales Training Consultancy

The Knowledge Academy

Work Better

Mercuri International

Cegos
The Negotiation Experts offer a highly experiential sales negotiation course to sharpen your sales force's skills and avoid losing deals from being commoditized. The Negotiation Experts' public access course is unique in combining sales and procurement negotiators, using real-life commercial buyer-seller simulations. Teams learn to coordinate effectively in roles, and to use complexity to their advantage. The sales seminar guides sales reps to exceed targets via multiple indirect routes to control the sales cycle, including tools to build and claim value, and combat buyers' tactics, and gain leverage, all while strengthening relationships.
The sales training courses go beyond event training by providing post-graduation reinforcement. A key tool used in the skill development courses is their online negotiation sim.
Key Lessons and Value
Create value by leveraging customer needs.
Learn how to shorten the sales cycle by closing larger deals faster.
Know how to claim more value and discount less.
Master persuasion and influence to win more "yeses."
Practice handling objectives and keeping control of meetings.
Certification: Certificate of completion, plus an optional LinkedIn certificate
Delivery Method: Classroom and virtual facilitator-led online sales training
Duration: Three days for classroom, or six 4.5-hour online remote delivery sessions
Format: Customized to match client's commercial challenges or multi-industry library of buyer-seller role-playing with expert feedback, video content, lectures, group exercises & discussions, polling, pre-diagnostic & post-assessment reports, and panoramic or split-screen videotaping for classroom delivery
Fee: $2,530 for classroom and online facilitator-led (before early bird & group discounts, 20 max), classroom options for smaller group sizes
Location: Onsite classroom delivery in over 35 countries, online delivery for the Americas, EMEA, and APAC. Open enrolment classroom sales training programs in major American cities, and online for the Americas and EMEA time zones
Rating: 4.7 out of 5 
Customization Level: High 
Maximum Class Size: 20 for the facilitator-led online and classroom sales training course, with classroom options of 12 or 28
Practical Exercises: Online sim games with in-depth feedback, classroom wide-screen video playback feedback
Sales Courses: Sales Negotiations, Negotiation Cornerstones, Sales Masterclasses, Sales vs. Procurement Sim Games
Clients: Honeywell, Netgear, Glencore, Cisco, Shell, Toyota, PepsiCo, ABB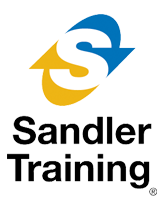 The Sandler Selling System focuses on training reps to uncover client pain points. Follow-up sales reinforcement training is also offered by this training provider. The classroom and online sales training programs aim to empower professionals to change behaviors, develop new attitudes, and improve sales techniques.
Sandler trainers encourage participants to question belief systems and long-held assumptions. The sales training program aims to empower learners to replace nonproductive habits and to build sustainable action plans, leading to consistent sales mastery.
Key Lessons and Value
More easily strategize or debrief a sales call with a common language and selling system that has specific steps.
Save time by learning to qualify or disqualify an opportunity early in the process.
Maintain control over the sales process with your prospects and your sales team.
Recognize problems before they become major roadblocks, stalls, and objections.
Focus energy on the right prospecting behaviors that lead to more sales, more easily.
Certification: Bronze Certified (Knowledge Level), Silver Certified (Application Level), Gold Certified (Skills Level), Master Certified (Habits Level)
Delivery Method: Classroom, virtual facilitator-led, online self-paced 
Duration: Bronze Certified approx. 12 months, Silver & Gold Certified approx. 18 months, Master Certified approx. 12 – 24 months
Format: Lectures, role-playing, and instructors can accompany your reps in the field 
Fee: $2,500 per participant, 10 participants minimum
Location: Baltimore
Rating: 4.6 out of 5 
Customization Level: Medium
Practical Exercises: Role-playing   
Sales Courses: Negotiating Mastery, Sandler Sales Foundation, Sandler Enterprise Selling, Sales Certification
Clients: Aberdeen Group Research, LinkedIn, British Airways, Indeed, New York Life, Evernote

A self-paced, interactive learning course built on the principles of Action Selling. Attendees will learn how to avoid classic mistakes salespeople make, the best questions to ask, and the correct use of selling skills, among other key sales strategies. At the end of the course, you'll complete an assessment to be certified at the Associate level in Action Selling. 
Key Lessons and Value
Learn to communicate and reinforce expectations and behaviors within the sales team.
Practice the complete Action selling system for continuous improvement of sales and service operations.
Analyze sales skills throughout the entire sales process.
Develop proactive communication processes that treat buyers with respect, leading to repeat business and lasting relationships.
Certification: Certified Action Selling Professional
Delivery Method: Onsite classroom and online self-paced
Duration: Various
Format: Pretraining benchmark assessment, videos, role-playing, instructor materials, and field-based homework
Fee: This provider has asked us not to share their fees
Rating: 5 out of 5
Customization Level: High
Practical Exercises: Group exercises and role-playing facilitated by two moderators and eight role-play actors, demonstrations of selling scenarios
Clients: Stearns Bank, CHS, Supply Chain Services, Veolia Environmental Services

The Richardson Sales Performance training company has been offering corporate sales training courses for over 40 years. Consultative Selling is Richardson's flagship sales seminar, established in 1978. This course is run as a blend of sales workshop learning, a digital learning platform, and post-training reinforcement.
Key Lessons and Value
Understand the science of cognitive dissonance and how to handle client objections.
Learn the Consultative Selling Framework to engage buyers in customer-centric dialogue.
Develop and expand relationships to increase sales results.
Identify customer needs and communicate in a compelling way to close profitable business.
Certification: Available on request
Delivery Method: Classroom and online 
Duration: One-day sales workshop, four 4-hour facilitator-led virtual online sessions, and ongoing online self-paced sales learning 
Format: Video content, chats, on-the-job assignments, polling, role-playing, and group drills
Location: North America (Philadelphia), UK (London), Belgium, Australia, and Shanghai
Rating: 4.7 out of 5  
Customization Level: Medium
Maximum Class Size: Classroom (instructor-led) sessions have between 15-25 participants. Virtual instructor-led (VILT) sessions have between 12-28 participants
Practical Exercises: Prework, role-playing, group drills, breakout groups
Form of Practical Follow-up: Richardson Sales Performance QuickCheck™, Coaching Advisors, Manager Coaching Toolkits, Real Deal Coaching Services, Online Sales Training Platform
Sales Courses: Consultative Selling, Solution Selling®, Virtual Selling, Opportunity Pursuit, Consultative Prospecting, Consultative Negotiations, Six Critical Skills, Consultative Inside Sales, Major Account Strategy, Solution Messaging, High-Stakes Dialogues, Evidence-Based Solution Selling®, Channel Partner Management, Storytelling, Presentation Skills Developmental, Sales Coaching, Sales & Pipeline Management, Behavioral Interviewing, Leaders Leading Change®, Coaching the Coach
Course Calendar: Does not offer public courses. Training for organizations is available throughout the year as needed by the client
Clients: The Home Depot, The World Bank, Chevron, S&P Global, KPMG, Northwestern Mutual, Goldman Sachs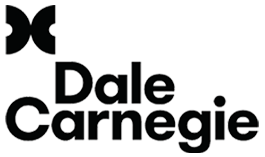 Carnegie's sales training process follows five critical steps. With its customer-first approach, the selling process aims to develop a strategic vision and determine your specific organizational needs. Working with employees at all levels of your organization, the training sessions focus on modeling long-term behaviors to drive your organization toward its sales goals.
Key Lessons and Value
Learn ways to build a confident attitude in customer interactions.
Develop active listening skills to discern customers' needs.
Discover how to establish credibility.
Certification: Dale Carnegie Badge (Trusted Advisor Certificate)
Delivery Method: In-person and virtual online facilitator-led
Duration: In-person – three days, online – two-hour weekly sessions for eight weeks
Format: Lectures, demonstrations, and role-playing with live feedback
Fee: From $1,995 to $2,395 per participant for in-person training, $2,195 per participant for live online sales training
Location: Select cities in the Americas, EMEA, and APAC
Rating: 4.9 out of 5 (Facebook reviews)
Customization Level: Medium
Maximum Class Size: 40
Practical Exercises: Role-playing, situational coaching, real-world assignments
Sales Courses: How to Sell Like a Pro, Virtual Selling, Winning with Relationship Selling, Precision Cold Calling
Clients: John Deere, Coburg, Santa Clara Valley Bank, Connolly Consulting, Green Mountain Coffee, Delta Dental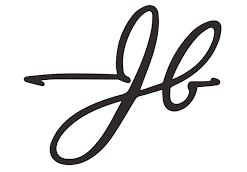 JBarrows' signature sales training program, Drive to Close, aims to provide a framework and structure for sales executives responsible for full-cycle sales for both new and existing accounts.  
Key Lessons and Value
Learn to efficiently manage the full sales cycle.
Know how to improve the quality of interactions throughout the sales process.
Prepare for your meeting and sell the right solutions to your prospect.
Overcome customer objections with real-life responses
Practice sales closing techniques.
Certification: JBarrows Sales Certification for LinkedIn Profile
Delivery Method: Onsite classroom training, online self-paced, and virtual facilitator-led
Duration: One day for onsite, three 2-hour sessions over two weeks for virtual facilitator-led, one year's access to the online portal for self-paced online
Format: Lectures, discussions, role-playing, video content, actionable exercises, and progress reporting
Fee: Onsite starts at $25,000 for onsite, Virtual Instructor-led – $20,000, Online self-paced – $365 per year per person
Customization Level: Low
Maximum Class Size: 30
Practical Exercises: Role-playing
Sales Courses: Filling the Funnel, Driving to Close, Driving Results for Customer Success
Clients: Google, DocuSign, LinkedIn, Okta, Marketo, Zendesk

The Brooks Group's flagship program, IMPACT Selling, focuses on building customer relationships. Through six learning steps, the IMPACT Selling course aims to guide your sales force on building credibility and maintaining alignment with client needs. The course equips salespeople to connect with the target corporate buyers and to understand business challenges.
Key Lessons and Value
Practice asking the right open-ended questions and using active listening styles.
Understand how to use positioning, prospecting, and pre-call planning to attract qualified buyers.
Create the best and most targeted solutions for your clients' needs.
Practice asking for commitments, negotiating, and finalizing the sale to perfect your closing process.
Certification: Certificate of participation 
Delivery Method: In-person instructor-led 
Duration: Six 2-hour sessions 
Format: Personal assessment, course workbook 
Fee: In-person – $2,495, Virtual – $2,195 per participant 
Rating: 3.4 out of 5 (Facebook reviews) 
Customization Level: None
Practical Exercises: Qstream gamified app
Sales Courses: IMPACT Selling Sales Training, Virtual Selling with IMPACT, Sales Territory Planning Workshop, Strategic Account Management, Sales Leadership Accelerator, Brooks Talent Index Certification, Virtual Bootcamp Workshop
Clients: Carlton Scale, Volvo Construction Equipment, Diamond Equipment, K-Flex USA

The RAIN Group's consultative selling program is designed to guide sales professionals to lead effective sales conversations. The sales training program is tailored to the common sales scenarios your sales force likely faces regularly.
Key Lessons and Value
Identify additional opportunities and sell broader solution sets.
Practice communicating your value proposition and key benefits to the client during the development process.
Learn how to connect with buyers and build strong relationships.
Develop rapport, needs discovery, collaborations, and presentations to lead masterful sales conversations.
Avoid common mistakes that even the most experienced sellers make.
Delivery Method: Classroom – only for private courses, virtual online facilitator-led, online self-paced
Maximum Class Size: 15
Duration: 2 days for in-person. Virtual – 6 modules during 6 weeks, each module – 2.5 hours.
Format: Onsite sales training workshops, role-playing, interactive virtual sessions, email reinforcement, and coaching
Fee: €1,542 (20 participants group). Tailored programs €9,600 + Project delivery €12,250 + €450 per participant. 
Location: Boston, Toronto, London, Sydney, and other major global cities
Customization Level: Low 
Sales Courses: Virtual Selling Imperatives, Strategic Account Management, Winning Major Sales, Sales Prospecting, Sales Negotiation, Sales Management
Clients: Lenovo, Citibank, Bright Horizons, BDO

Since 1991, ValueSelling Associates has supported B2B professionals in increasing their sales productivity. With its flagship ValueSelling Framework, the company promotes question-based selling with a focus on customer value. Value-Based Sales Training uses a six-step process to customize and ultimately transfer ownership of the methodology to your sales leaders.
Key Lessons and Value
Analyze the root causes of your organization's sales issues.
Train your sales force to effectively use the program as a team.
Practice how to efficiently prepare for sales calls.
Understand how building insightful prospect files can increase credibility.
Learn how to engage, qualify, advance, and close sales opportunities.
Use a repeatable process to close more sales.
Delivery Method: Onsite classroom and virtual online facilitator-led
Duration: 4 sessions, 4 hours each
Format: On-demand e-learning, facilitator-led sales workshops, video reinforcement, activity-based exercises
Fee: Customization €10,000 + €1,950 per participant
Customization Level: Medium
Sales Courses: Vortex Prospecting™, ValueSelling Framework®, Sales Account Planning
Clients: Avaya, YouTube, CISCO, Deloitte, Cardinal Health, Motorola

GP Strategies provides organizational learning and development solutions in various corporate industries. The company's talent management solutions aim to support companies in aligning organizational goals, increasing collaboration, and leading companies in becoming high-performance businesses. The Custom Product Sales Training program is designed to integrate product knowledge, sales skills, and brand advocacy.  
Key Lessons and Value
Learn how to increase sales by changing sales rep behaviors.
Practice advocacy for company products, services, and brands.
Develop sales skills for warranty administration and information handling.
Train managers on visioning, vision-sharing, and operational analysis.
Develop management techniques to impact sales and improve bottom-line profits.
Delivery Method: Onsite classroom and virtual facilitator-led  
Duration: Two live training sessions and continuing virtual training for one year 
Format: Instructor-led training, videos, mobile learning, and performance support tools
Rating: 5 out of 5 (Facebook reviews)
Customization Level: Medium
Sales Courses: Product Launch & Knowledge, Sales Training, Value-Driven Selling, Sales & Customer Experience, Comprehensive Selling Skills, Value-Driven Negotiating
Clients: Ernst & Young, MasterCard, Paycor, San Francisco 49ers, Barnes & Conti, INERCO Energy Technologies, 
Challenger offers sales transformation and training programs designed to help win complex sales. The Challenger Activation program helps sales and marketing teams develop the foundational Challenger selling skills that allow them to influence buyer decision-making. The program is supported by Challenger's best-selling books – The Challenger Sale, The Challenger Customer, and The Effortless Experience.
Key Lessons and Value
Develop foundational Challenger selling skills.
Embed and reinforce key Challenger seller behaviors. 

Learn on-demand diagnostics and assessments to measure effectiveness, track progress, and inform learning.

Undertake dynamic virtual coaching to reinforce learning.
How to transition from pitch-based selling to true commercial teaching
How to build a sales message that reframes status quo thinking and motivates action.
How and when to deliver that message as part of a compelling sales dialogue.
Delivery Method: Virtual instructor-led and online self-paced
Duration: 3 days
Format: Blended learning sequences that combine dynamic virtual content, deal-based exercises for real-world application, and virtual coaching with live Challenger Advisors
Fee: $800 per seat
Location: USA (San Francisco, Chicago, Washington), UK (London), Germany (Hamburg), Singapore, and Australia (Sydney)
Practical Exercises: Group workshops, scenario-based exercises, post-session application exercises 
Sales Courses: Challenger Foundations: Challenge Yourself, Challenger Deal Accelerator, Commercial Teaching, and the Sales Conversation, Activating Customer Mobilizers, Coaching to the Challenger
Clients: Ericsson, DocuSign, Fujitsu, GM, Microsoft, Nokia, GitHub, Xerox, PayPal
Sales Readiness Group (SRG) is a sales training company focused on helping companies develop the selling and sales management skills that are pivotal to creating top-performing teams. SRG's Comprehensive Selling Skills course is built around understanding a five-stage customer buying process and how sales professionals can apply appropriate selling skills and techniques to advance their customers' buying process. 
Key Lessons and Value
Learn how to get more qualified appointments and improve win rates. 
Increase influence with buyers and create motivation to take action. 
Identify seller power sources in a sales negotiation.
Overcome challenging objections that block sales.
Develop sustainable selling skills.
Avoid discounting.
Delivery Method: Onsite classroom, online virtual instructor-led, and blended
Format: Assessment, customization, training, and ongoing reinforcement
Fee: $595
Customization Level: High
Practical Exercises: Pretraining consultation, customized case studies, scenario-based learning, business-specific exercises, role-playing
Sales Courses: Customized Sales Training, Value-Driven Selling, Value-Driven Negotiating, Virtual Selling Skills
Clients: AIG, MoneyGram, FactSet, Lee Hecht Harrison, NCO Group
Korn Ferry is a global organizational consulting firm. Their Professional Selling Skills course is a research-based sales training program designed to help sales professionals of all levels lead mutually beneficial sales conversations with any customer, at any time.
Key Lessons and Value
How to begin sales interactions in a positive, customer-focused manner.
Optimize sales interactions.
Create an open exchange communication channel for information throughout the sales process.
Ask targeted questions and continually deliver value throughout the sales process, even with clients that appear indifferent.
Build a relationship built on shared benefit and value.
Conclude sales interactions with mutually beneficial commitments.
Delivery Method: Onsite Instructor-led, Digital/E-learning
Fee: $1,825 – $1,950 (depends on location)
Location: Major cities around the world
Rating: 4.7 out of 5
Sales Courses: Bridging Service into Sales, Coaching to be Service Ready, Conceptual Selling with Perspective, Diagnostic Troubleshooting to be Service Ready, Executive Impact, Large Account Management Process, Negotiate Success, Professional Sales Coaching, Professional Selling Skills, Service Ready for Field Service, Service Ready for Technical Support & Field Service, Strategic Selling and Conceptual Selling with Perspective
Since 1996, Aslan Training has helped inside sales organizations understand the unique challenges of selling over the phone. The Other-Centered® Selling for Inside Sales training program equips Insides Sales reps with a new approach to account management centered around selling holistic solutions. 
Key Lessons and Value
Know how to eliminate customer resistance.
Learn how to leverage existing relationships to gain access to business leaders.
Establish how to follow a strategic process for growing accounts and managing their account base.
Learn to distinguish three different levels of needs: Product needs, project needs, and account/business needs.
Certification: "Train the trainer" certification, four-week rep certification program
Delivery Method: Onsite classroom and virtual instructor-led
Duration: Two days
Fee: Virtual – $1,100
Customization Level: Customized case studies
Sales Courses: Other-Centered® Selling: Inside Account Management, Other-Centered® Selling Business Development Access (inside and field sales), Experience+™ – Customer Service Selling, INTelegence™ Inbound Selling Skills, Telegence – Outbound Selling Skills, Access™ Prospecting Program
Clients: Hewlett-Packard, Yahoo, FedEx, American Airlines, Blue Cross Blue Shield, Gettyimages, Johnson & Johnson, Pearson, Schneider Electric, American Automobile Association
Pareto's Sales Fundamentals course provides an introduction to sales for reps who are just getting started. The course covers basic selling skills as well as critical elements of the sales process such as lead generation and cold calling.
Key Lessons and Value
Identify the attributes of a successful seller.
Demonstrate the nine steps of the buying process.
Effectively and professionally get past gatekeepers.
Demonstrate how to make a winning cold call.
Handle objections confidently and professionally to improve levels of client commitment.
Lead a productive meeting to achieve specific objectives.
Delivery Method: Classroom (including onsite) and online virtual facilitator-led
Duration: 3 days face to face or 2.5 days virtually
Fee: Open courses – £1,195 + VAT (for less than 5 people), Closed Courses (6-15 participants) are priced on a day rate (£3,995 + VAT for face-to-face delivery, £3,500 + VAT per day for virtual delivery)
Location: Holborn, London, Wilmslow, Cheshire
Rating: 4.4 out of 5 (Facebook)
Sales Courses: Online Basic Sales, Selling Skills, Negotiation Skills, Key Account Management, Sales Presentation Skills, Telesales, Sales Management, Professional Selling Skills, Online Sales Fundamentals, Online Sales Management, Online Account Management, Online Telesales, Online Negotiation Skills, Online Powerful Pitches, Online Sales Excellence, Online Professional Selling Skills, Effective Virtual Meetings, Managing Remote Sales Teams, Pitching Virtually, Social Selling
Clients: Adobe, Verizon, Oracle, Viktor, Hitachi, Blackberry, Autotask, Mimecast
Janek Performance Group is an industry-leading, award-winning sales performance company headquartered in Las Vegas, Nevada. Their Critical Selling Skills course teaches sales professionals how to stimulate interest, quickly build trust, create value in their offerings, close with confidence, and dramatically improve their effectiveness with modern customers.
Key Lessons and Value
How to achieve the coveted status of "Trusted Advisor" and exceed customer expectations.
Ways to quickly create connections and build trust with customers.
Win more business by deeply uncovering what's most important to the customer and persuasively presenting the right solutions
Reduce and overcome objections from customers by adopting a proven approach
Certification: Certificate of completion + special app where you can ask 2 questions per week for 90 days after the completion of the courses
Delivery Method: Classroom and virtual facilitator-led online sales training
Duration: 1-day or multi-day format, 8 hours total
Format: lecture and presentation
Fee: $1,495 
Location: public workshops in major American cities
Customization Level: High 
Class Size: 1-20
Practical Exercises: interactive exercises, role-playing
Sales Courses: Critical TeleSelling, Critical Prospecting, Critical Service & Sales, Trade Show Selling, Selling Virtually, Selling to the C-Suite, Critical Sales Coaching
Clients: HSBC, Bosch, Bloomberg, Cartier, Best Buy, AT&T, ZIM
The Knowledge Academy delivers various training solutions to corporate, government agencies, public sectors, multinational organizations, and private individuals. The Sales Bootcamp training program is aimed at giving new or inexperienced salespeople a structured approach to the sales process.
Key Lessons and Value
Understand your role as a salesperson.
Anticipate objections, understand why they occur, and learn how to work up strong answers.
Understand what your buyer buys and their motives.
Learn how to use visual aids and demonstrations to create successful presentations.
Develop positive closing techniques for success.
Certification: Yes
Delivery Method: Virtual facilitator-led, online self-paced, classroom (including onsite)
Calendar: Courses available to the public – check the schedule for availability
Duration: One day for classroom and virtual facilitator-led, 90-day access for online self-paced 
Fee: £895 Online Instructor-led, Online Self-paced 6 Months Access – £199, 1 Year Access – £399; Classroom £1495-2995 (depends on location)
Rating: 4.7 out of 5 (Trustpilot)
Location: Select cities in the Americas, EMEA, and APAC
Customization Level: Courses can be adapted to meet individual project or business requirements regardless of scope
Sales Courses: Sales Bootcamp, Bid and Tender Management, Meeting Skills, How to Develop Your Key Accounts, Essentials of Innovative Thinking, Telephone Sales Training
Clients: Aston Martin, Barclays, British Airways, Google, Harrods, Unilever, Vodafone, Tesla
Anthony Cole Training has developed a market-tested sales training approach that drives results because they work closely with business owners or sales executives, their salespeople, and managers, to help them develop the language, the skills, and the behaviors to more effectively sell, coach, and hire. When working with them, you partner with professionals who hold themselves accountable for growing your company's revenue. They tailor their sales training programs to fit your specific priorities and they customize them to fit each of your target markets.
Key Lessons and Value 
Creating a sales success formula.
The art and science of great sales questions.
How to set quality prospecting appointments.
Creating and managing pipeline opportunities
Certification: Certificate of completion
Delivery Method: in-person, online, and virtual
Format: instructor-led program, micro-learning content, video lessons, live Zoom-casts
Location: Public workshops in Cincinnati, Ohio
Customization Level: High 
Practical Exercises: Quizzes and role-playing
Sales Courses: Effective Sales Training, Sales Managed Environment, Sales Growth Coaching for Salespeople, Sales Growth Coaching for Sales Managers
Clients: Alpine Bank, Republic Bank, AXA Advisors, Duna USA, ACNB Banck, eMoney
Since 1960, Mercuri International has trained sales professionals locally and globally on how to achieve sales excellence and stay competitive in complex and fast-paced markets. The Essential Selling Skills program shows participants how to lay the foundation for successful sales conversations and how to apply relevant selling techniques.
Key Lessons and Value
Discover the DAPA sales method.
Learn how to prepare for a sales meeting.
Understand how to convince customers. 
Learn how to formulate questions to define your customer's needs.
Discover a seven-step technique for understanding and handling objections.
Train in how to speed up customer decisions and close the deal.
Delivery Method: Classroom, virtual facilitator-led, and online self-paced
Duration: 4 x 2 ½ hour Virtual instructor lead training sessions spread out over 4 – 6 weeks.
Fee: £225 per person for the online learning path license, £6,860 for the 4 x 2 ½ hour Virtual instructor lead training sessions plus a one-hour kick off and a one-hour implementation session
Location: Select cities in the Americas, EMEA, and APAC
Customization Level: Customized case studies
Practical Exercises: Interactive scenario-based module with gamification, peer-to-peer activities
Sales Courses: Remote Selling, Value-Based Selling, Essential Selling Skills, Opportunity to Order, Better Negotiator, Effective Leadership, Sales and Negotiation, Impact Training, Key Account Management, Excellence in Customers Experience, Presentation Skills, Opportunity to Order
Clients: Huawei, Honeywell, Maersk Line, Virgin Holidays, Festool, BASF, Kramp
Cegos is a global training and professional development company based in France. The company uses the Cegos 4REAL© (Real Efficient Adapted Learning) approach to create engaging courses that transform the learning experience. The Sales Techniques Level 1 course helps lay a foundation for sales professionals, including understanding the sales process and how to create a remarkable customer experience.
Key Lessons and Value
Understand new customer journeys.
Integrate the different stages of the sales process.
Question the customer: Techniques and good practices.
Build and present hard-hitting arguments.
Lock in follow-up and mutual commitments.
Continue the customer experience after the sale to build loyalty and resell.
Certification: Yes, after assessment via an online questionnaire incorporating scenarios (40 minutes)
Delivery Method: Classroom and virtual facilitator-led
Duration: Two days (14 hours)
Fee: €1,370 tax excl
Location: France, Germany, Spain, China, Portugal, and Czech Republic
Practical Exercises: Live polls, online Q&A sessions, brainstorming, individual exercises to apply learning, group work using virtual breakout rooms
Course Calendar: France, Germany, Spain, China, Portugal, Czech Republic
Clients: Total, DHL, Sanofi, Nissan, Continental, EDF, Airbus, BNP Paribas
Advice for Maximizing your Sales Training ROI
Use your sales training course skills, tools, techniques, tactics, strategies, and advice immediately. If we're honest, we are only using a small fraction of what we've read and been trained on. When considering which the best sales training course is, most people focus too much on the training "event," neglecting the follow-through and follow-up. Your sales training provider should offer some practical ways to remind you and to reinforce their seminar.
Take notes on your sales classes. The more of our senses we engage, the better will be our recall and follow-through. So take notes, review your notes, and complete all homework exercises.
Keep the outside world… out. You're investing precious time and money (even the low-cost courses come with an opportunity cost), so make sure you are not tired or distracted. Tell your boss or colleagues that you're away on a course and that you'll respond the day after the course. Set your out-of-office autoresponder to say the same. You'll do your learning experience a disservice if you burn both ends of the candle trying to keep up with work. You need all your time and energy to build new, empowering sales training habits.
Keep a diary after graduating. What to write in your diary? After every meeting or day, capture what you did well and what you would like to work more on. This discipline will massively boost your chances of not only deploying more of what you learned but also of systematically improving your sales level beyond the confines of the course, and reducing your reliance on a training company.
Buddy up. Find someone you can discuss your sales progress with. Ideal is someone who thinks differently to you and who possesses at least a similar level of sales experience. Just as having a gym partner will keep you consistent, having a sales buddy will keep the spotlight on your best sales performance. Tell each other your sales stories. Ensure that your stories share lessons learned. Many sales professionals hop onto calls with their buddies for help preparing for those must-win deals.
Measure results. Define your metrics and be honest with yourself about how your chosen sales training course is delivering for you. Sales is a great career for measuring results. You either:

Close more deals, or someone else does.
Win larger deals in less time, or nothing much changes.
Maintain or grow margins, or you discount.
Get past objections, or get beaten up.
Make it to be the last two or three vendors, or you get cast out early.

You get the idea. Choose your most meaningful measures of success and review at regular intervals.

Read the best sales training books. Nowadays, more and more sales professionals are listening to audiobooks. If you travel or have some regular downtime, audiobooks can be the perfect way to upskill. Why restrict yourself to just classes, even if they are the best sales training classes? Many top sales training companies reveal most of their sales methodology through their books.
Don't be too faithful. When you stick with the same sales training company, you'll see diminishing returns. When you try a new sales training class, you'll learn new skills, tactics, techniques, and tools. Take more than one sales training seminar and read more than one sales book in your sales career.