Business Negotiations in Japan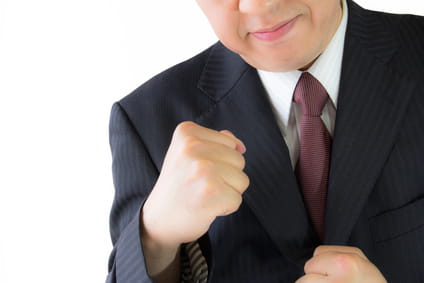 Summary
Westerners need to be more composed when encountering and communicating with unsmiling, seemingly humourless Japanese in business negotiations.
Shattering Common Stereotypes
I discovered many things from my 1980s consulting and training work in Japan. One of them was that Westerners in business meetings with Japanese were generally more ill at ease, uncomfortable, and awkward than were the Japanese. This went so much against the stereotypes that both Westerners and Japanese business people shared. People generally viewed the Japanese as shy violets; Westerners as sociable and extroverted.
My research about businesspeople, however, was confirmed again and again. This was especially true in business negotiations. People in Japan may have been shyer, but they were also more composed. The contrary was that Westerners (both Australians and Americans) were both less shy and less composed.
Participants in negotiation training seminars appreciated discovering this about themselves or other people. It gave Westerners, in particular, an important task to work at. That's being composed when communicating with poker-faced, seemingly humorless, Japanese.
Communication and Consulting Skills Inventory
In response to my clients' requests, I developed a "Communication and Consulting Skills Inventory" (CCSI). This inventory used these questions to pinpoint the strengths and weaknesses of Japanese and Westerners who were account managers in Japan. In Japan, an account manager is usually someone responsible for handling all aspects of the business relationship with a customer. The role involves:
The development and management of joint projects.
Fielding of difficult questions.
Handling complaints.
Ensuring the processing of work in progress goes to plan.
Composure Scale
The Japanese–Western client negotiation requirements have led to the development of further features to the CCSI's diagnostic –  including the "Composure Scale." One example takes place at Pepsico Japan in the 1980s. Using a bilingual version of the CCSI, Pepsico ran seminars to address some serious problems between the managers on both sides.
Switching between English and Japanese, I was able to get the participants to be very frank about their CCSI score profiles. The findings were eye-openers to the delegates. This method of first-hand self-discovery is far more impactful and lasting in the behavioral changes that it leads to, as compared with mere insightful words from a trainer.
Negotiation Diagnostic
A diagnostic tool is useful at pinpointing areas of business opportunity. However, the reader may be wondering what they could do to improve bottom-line negotiation results. In the Pepsico training, facilitators divided account managers into small groups. The aim was to work on developing counterstrategies for each professional account management's strengths and weaknesses.
Both Japanese staff and expert managers (including the English president, whose participation was much welcomed by the Japanese) left the negotiating seminar with clear-cut plans for long-term personal development. The Western experts focused on developing composure for their negotiation dealings with the Japanese.
Professor Bob March was one of Australia's leading specialists in Japanese business and culture. He was the author of six books on Japan, including "The Japanese Negotiator" (Kodansha International 1989, available in paperback.) He was a consultant on Japanese negotiation and business relationships for over 20 years.