The 12 Best Negotiation Courses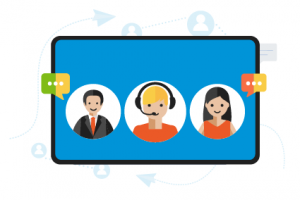 Summary
Eight negotiation experts agreed on this up-to-date list of the best negotiation courses for 2021 for both online and classroom. We hope that their research will save you time and help you in choosing the best negotiation course.
Negotiation Courses Defined: negotiation courses teach how to create and claim value. By acquiring the skills and tools of top negotiators, learners consistently achieve dramatically better deals.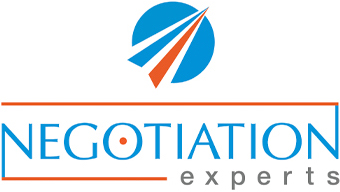 Negotiation Experts offers foundational through to advanced negotiation training programs, as well as specialist courses for sales negotiations, procurement negotiations, project management negotiations, and advanced negotiations. The global leader in customized B2B negotiation training, delivering in 37 countries. The Negotiation Experts offers follow-up reinforcement using its online Negotiation Simulation game and assessments. Learners complete personalized profiles and watch videos prior to the program, enabling a focus on learning through practical exercises during courses.
Key Lessons and Value
Win more "yeses" by influencing and persuading, without giving away unnecessarily.
Attain a deeper understanding of others' needs to create more value and claim your share.
Navigate challenging deals, and use learned tool sets and the Negotiation Simulation game to prepare to negotiate.
Expand the deal's value while claiming your share using a trading plan tool set.
Learn how to review independently or as a team to continue your negotiation growth and development.
Certification: Certificate of completion
Delivery Method: Synchronous online remote-facilitated and classroom
Format: Customized to match client's commercial challenges with pre-training diagnostic profiles, post-training assessment, and paper-based and negotiation simulation game-based training with expert feedback – including panoramic group videotaping for classroom-based learning
Location: In-house in over 35 countries, and open enrolment classroom programs in American cities and online for the Americas time zone
Duration: 1-6 sessions of four & a half hours (online), 1-4 days (classroom)
Fee: $1,325 to $2,375 less group and early bird discounts
Rating: 4.3 to 4.9 out of 5
Customization Level: High, including creating role-play exercises from scratch
Maximum Class Size: 20 for online, and either 12 or 28 for classroom
Practical Exercises: Online remote incorporating the Negotiation Simulation game. Classroom incorporating feedback from a panoramic camera recording.
Graduates: Honeywell, Toyota, Cisco, Shell, PepsiCo, ABB, Emerson, Diageo, Kimberly-Clark.

Northwestern University's Kellogg School of Management runs an interactive program based on the science of negotiation. The program teaches trainees to develop and implement effective negotiation strategies. The program supports trainees in identifying individual strengths and weaknesses. Attendees benefit from live simulations supported by individualized feedback.
Key Lessons and Value
Manage negotiation teams in a focused and dynamic environment.
Learn systemic preparation skills for negotiating in many situations.
Learn to adjust your strategy toward dynamic scenarios with a global perspective.
Analyze and practice negotiation strategies and techniques solo, in a team, or as part of an agency.
Develop a broad understanding of the ethics and agents involved in negotiations.
Certification: Certificate of completion
Delivery Method: Classroom
Location: Evanston campus
Duration: 30 hours – 13 sessions covered in four calendar days
Fee: $8,150 (including lodging) in 2020 and $8,350 in 2021
Customization Level: None
Graduates: ServiceMaster Company and the Louisiana Association of Public Charter Schools

The Harvard Negotiation Institute offers negotiation and mediation courses as part of its executive education programs. The classes focus on training negotiators in business settings and public policy matters. The Harvard Negotiation Workshop is designed for trainees to find opportunities for joint gain and to build lasting positive relationships. In addition to the classroom course, Harvard runs an online course in negotiation mastery.
Key Lessons and Value
Develop opportunities for mutual gain.
Turn disputes into deals by moving conflict into collaboration.
Learn the legal, tactical, and structural elements of deal-making.
Analyze your strengths and weaknesses with self-assessment.
Manage and coordinate behind-the-table negotiations.
Certification: Certificate of completion
Delivery Method: Classroom and online remote facilitated
Format: Discussion groups, personal coaching, role-playing, videotaping, lectures, and demonstrations
Location: The Harvard Law School campus, Cambridge, MA
Duration: Synchronous remote-facilitated 9 am to 5 pm for three days, classroom five days (hoping to recommence from September 2020)
Fee: $5,750 for the classroom course and $1,600 for the online course
Rating: None provided. Some business clients have complained about Harvard's standard template email responses to their questions
Customization Level: None
Maximum Class Size: Classroom 60, remote facilitated 160
Practical Exercises: Role-playing, including videotaping for the classroom delivery
Graduates: NYC Department of Education, Blue Shield of California, Dana-Faber Cancer Institute, Deloitte & Touche, Southwest Airlines

Yale's Barry Nalebuff offers a free course for beginners on Coursera. The course focuses on developing a framework for analyzing the negotiation process. The course is designed to hone trainees' persuasion skills and uncover underlying interests.
Key Lessons and Value
Practice role-playing with case studies of common business scenarios.
Learn negotiation tactics such as value creation and making ultimatums.
Develop skills for negotiations over email.
Understand cultural and gender roles within negotiation settings.
Certification: Certificate of completion (optional)
Delivery Method: Online asynchronous self-paced study
Format: Case studies, email negotiations, video and audio chats
Duration: 30 hours
Fee: $49 with certification (free without certification)
Rating: 4.9 out of 5
Customization Level: None
Maximum Class Size: No class
Practical Exercises: Case studies and quizzes

Udemy offers an online marketplace for learning. Experts from different fields can create courses for the public. One of their best-selling negotiation courses is offered by Gavin Presman of the Expert Academy. Gavin offers a masterclass in collaborative persuasion to hone students' skills in crafting agreements that deliver more value.
Key Lessons and Value
Study ethical and mutually beneficial approaches to negotiation.
Understand personalities.
Avoid common gambits.
Achieve better results for yourself and others through collaboration.
Certification: Certificate of completion
Delivery Method: Online asynchronous self-paced learning
Format: On-demand videos, downloadable resources, illustrative examples, step-by-step guidance, practical checklists
Duration: 61 short lectures lasting 2 hours 35 minutes total
Fee: $99.99
Rating:  4.0 out of 5
Customization Level: None
Maximum Class Size: No classes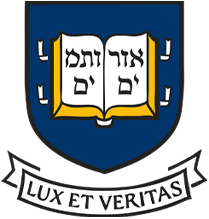 The Yale School of Management Negotiation Strategies course aims to equip trainees to deliver value for everyone using collaborative strategies. The program convener, Dr. Daylian Cain, supports trainees in developing their unique and individual negotiating styles.
Key Lessons and Value
Learn how to use collaborative strategies to create and maximize value for all.
Hone effective interpersonal skills for business success.
Discover how to develop your own negotiation approach.
Build confidence to tackle complex problems.
Overcome challenges that obstruct successful negotiation outcomes.
Learn how to be more persuasive, influential, and impactful.
Certification: Certificate of participation
Delivery Method: Online asynchronous self-paced study
Format: Real-world case studies and live scenarios
Duration: Six weeks (6-8 hours per week)
Fee: $2,800
Customization Level: None
Practical Exercises: Class-wide forums, group discussions, and case study simulations

Scotwork is a negotiation training and consulting group. The company operates in 38 countries, taking trainees through practical and actionable best practices in negotiation. With over 40 years' experience, Scotwork's training methods and resources are developed entirely in-house. Their training is 15% lecture and 85% practice.
Key Lessons and Value
Learn the Scotwork eight-step approach, unchanged since 1975.
Learn negotiation preparation.
Develop skills to identify and prioritize objectives.
Practice implementing flexible negotiation strategies.
Analyze data-driven negotiation techniques.
Delivery Method: Classroom and remote synchronous online training
Format: Case play method, role-playing, interactive workshops, videotaping
Location: Synchronous virtual training, onsite and offsite venues in major cities including San Francisco, Minneapolis, Raleigh, and St. Luis
Duration: 25 hours – covered in three calendar days
Fee: $2,926
Customization Level: Low
Maximum Class Size: Six for one tutor or 12 participants for two tutors
Graduates: Amazon, Boeing, Merck, Dell, Starbucks, Walmart

Karrass is a negotiation training company that creates experiential training formats. Karrass workshops aim at guiding attendees to master the psychology and strategies of successful negotiation.   
Key Lessons and Value
Practice how to negotiate in today's complex supply chain environments.
Learn how to create strategic alliances.
Develop skills for building greater value by turning adversaries into trusted partners.
Practice making agreements that won't fall apart.
Practice sharpening your body language insights.
Delivery Method: Classroom
Format: Discussion groups, role-playing, demonstrations, lectures
Location: Onsite venues in major cities across the U.S.
Duration: Two days
Fee: $1,180
Customization Level: None
Maximum Class Size: Large for classroom, 25 for online
Graduates: Hendrickson, IBM, Gillette, Halogen, Olympus, Henkel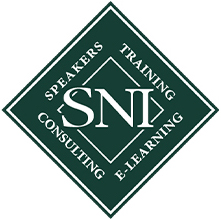 The Shapiro Negotiations Institute (SNI) has been providing negotiation training and consulting since 1995. The institute offers training approaches coupled with reinforcement programs. Applicants complete a brief questionnaire as part of the training pre-work to assist with customization. SNI's founder, Ron Shapiro, is also the author of the New York Times bestseller The Power of Nice. 
Key Lessons and Value
Understand the three non-linear phases of negotiation: Prepare, probe, and propose.
Learn to use the Shapiro preparation checklist to prepare for negotiations.
Know how to use strategic questioning and mindful listening to score better deals.
Practice how to structure and present the best offers.
Develop techniques for overcoming objections.
Delivery Method: Classroom training, individualized coaching, mobile app, online asynchronous self-paced study
Format: Real-time simulations and videotaping
Location: Baltimore, onsite, and online remote facilitated (both synchronous and asynchronous)
Duration: Three days
Fee: Customized
Customization Level: Low
Graduates: Boeing, Verizon, ESPN, Bank of America, Bristol-Myers Squibb

The Berkeley Executive Negotiation and Influence Program provides trainees with immediately applicable skills. The course focuses on the social psychology that drives interpersonal relationships. Run by senior lecturer Holly Schroth, the program strives to develop skills in communication, persuasion, and conflict resolution.
Key Lessons and Value
Create value-based agreements.
Understand problem-solving for mutually beneficial deals.
Learn as you network with industry leaders.
Learn to optimize pricing decisions by understanding techniques for assessing, formulating, and monitoring pricing strategies.
Practice successful negotiation planning to initiate and conclude win-win agreements.
Practice social psychology skills to build trust and manage emotions during negotiations.
Certification: Certificate of completion
Delivery Method: Classroom and online synchronous learning
Format: Lectures and case study role-plays
Location: University of California (Berkeley campus), San Francisco, Belmont, and online
Duration: Three days 
Fee: $5,040 (without lodging)
Customization Level: None
Graduates: Intel, Google, Universal Studios, Walmart

Since 1997, The Gap Partnership has offered negotiation training and consultancy in more than 50 countries.
The Essential Negotiator course provides an eight-step process for negotiation skill development. The program focuses on the role of negotiation structures, processes, behaviors, and attitudes in driving performance. Known for a highly competitive style of negotiation, the program was developed based on its three founders' formative retail careers.
Key Lessons and Value
Understand the importance of using all available resources to plan and prepare for negotiations.
Learn to develop and control the negotiation process and agenda.
Learn how to decide on and implement the most relevant strategy.
Develop effective listening skills to understand the other side's position.
Delivery Method: Classroom
Location: Residential workshop
Duration: 3.5 days
Customization Level: Low
Maximum Class Size: 8-12
Graduates: House of Fraser, Heineken, Bel Brands, Ricardo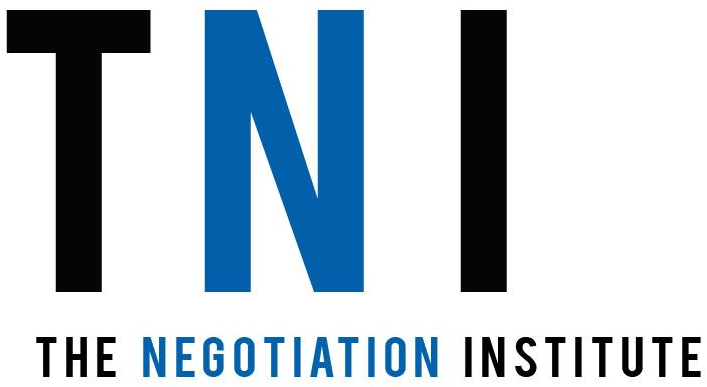 The Negotiation Institute (TNI) provides both soft skills and negotiation training. Since 1966, the institute has provided training for governments, multinational corporations, and smaller organizations.
TNI programs are customized to trainees' specific goals. TNI's training solutions seek to boost key executive competencies in negotiation, which include high-performance sales, supply chain management, and presentation skills.
Key Lessons and Value
Learn to implement the seven-step sourcing process, including negotiation best practices.
Practice with online negotiation simulations with feedback from TNI's faculty.
Create engaging data-based presentations.
Understand the processes for data analysis.
Use market intelligence to create effective negotiation strategies.
Certification: Chartered Professional Negotiator
Delivery Method: Classroom only
Format: Presentations, case studies
Duration: Two days 
Customization Level: Low
Practical exercises: Breakout exercises and presentations to stakeholders
Graduates: Bank of America, Sony, AT&T, Sony, Citibank, ExxonMobil
Roundup
Mastering negotiations can be the key to success in business, sales, and for maintaining long-term, meaningful relationships. The best way to master negotiations is by training with some of the best experts. The 12 best negotiation courses listed on this post are favorites because most of them:
Have experience in the training of industry leaders.
Enjoy high ratings with positive reviews from alumni.
Are mostly affiliated with practicing experts and leading training institutions.
Include practical exercises in the training curriculum.
Provide real-life and case study role-playing.
Provide feedback on trainees' performance.