Chinese Team Negotiation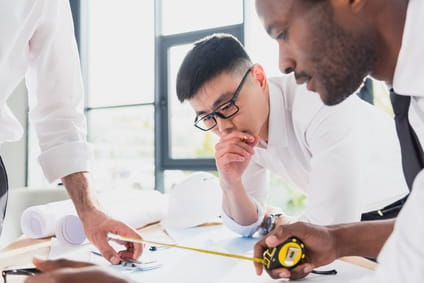 Question
Please advise me about advantages and disadvantages of taking a team of engineers and technical experts to negotiate terms of a contract in China.
Answer
Cross-cultural negotiation requires very detailed preparation on cultural differences. The history of business negotiation shows that many negotiations in China failed not because of lack of common ground but rather because of ignorance of cultural differences.
Many western academics have commented that China sees herself as Chung-Kuo – the middle kingdom, the centre of the universe. This view states that the Chinese feel superior in the area of moral and spiritual values and their sense of moral righteousness makes them critical of western societies. Superior Chinese values are: modesty, patience, respect for hierarchy, pride (give face never lose face), loyalty and tradition. All these show that in negotiation, there is something more important than the purely substantive matters for the Chinese – the relationship. As a result, Chinese sales price negotiation and other elements of the contract have a longer term focus.
Negotiations in China are important social events used to foster relationships. Generally, the Chinese negotiate in an unhurried manner. They usually open proceedings with a discussion of general principles of mutual interests. They do not like the western eagerness to sign a contract and this typically means that you will be dealing with people who place values and principles above money and expediency.
There are two distinct phases of negotiating business deals in China – the technical and the commercial phase. There are also often two negotiating teams. The technical phase comes first and is very detailed. This is a stage where you need to send someone representative and competent in technical issues. Of course you can send the same team to negotiate at both stages but you will risk ending up with a sub-optimal solution. Generally speaking you need to prove your competency in substantive issues so that the Chinese see the reason for a relationship. If your company will be represented by two teams it will probably be several days before your commercial team sees any action, but both teams should join the technical stage of negotiation in order not to miss any aspect during the commercial stage. To the Chinese, a contract is a commercial agreement, not a legal document and should be based on friendship and goodwill. In this context, a lawyer would not be the most appropriate resource to conduct the negotiation. In China, whenever unexpected circumstances arise, they are typically sorted out through strong relationship bonds. China is a one-leader oriented culture and Chinese expect exactly the same approach from foreigners. During negotiation, a skilled team of negotiators is welcomed but the Chinese will look for the leader with authority to make decisions.
It is definitely advisable to bring your technical experts to the negotiation table. Like in any negotiation you need to be sure that both substantial and relationship issues are considered in terms of negotiation goals. While composing your negotiation team, choose delegates who are competent in building relationships, creating and claiming value. One of the many tools useful for composing negotiation teams is profiling your team. A very simple tool is the Hermann Brain Dominance Instrument (HBDI) profile, which provides a view of your team's negotiation thinking biases in both a vocational and personal environment. Briefly speaking, if you can create a team that will naturally fit to the negotiation context and relationship style you are more likely to achieve an optimal outcome.