The Global Negotiator – Making, Managing, and Mending Deals Around the World in the twenty-first Century (Book Review)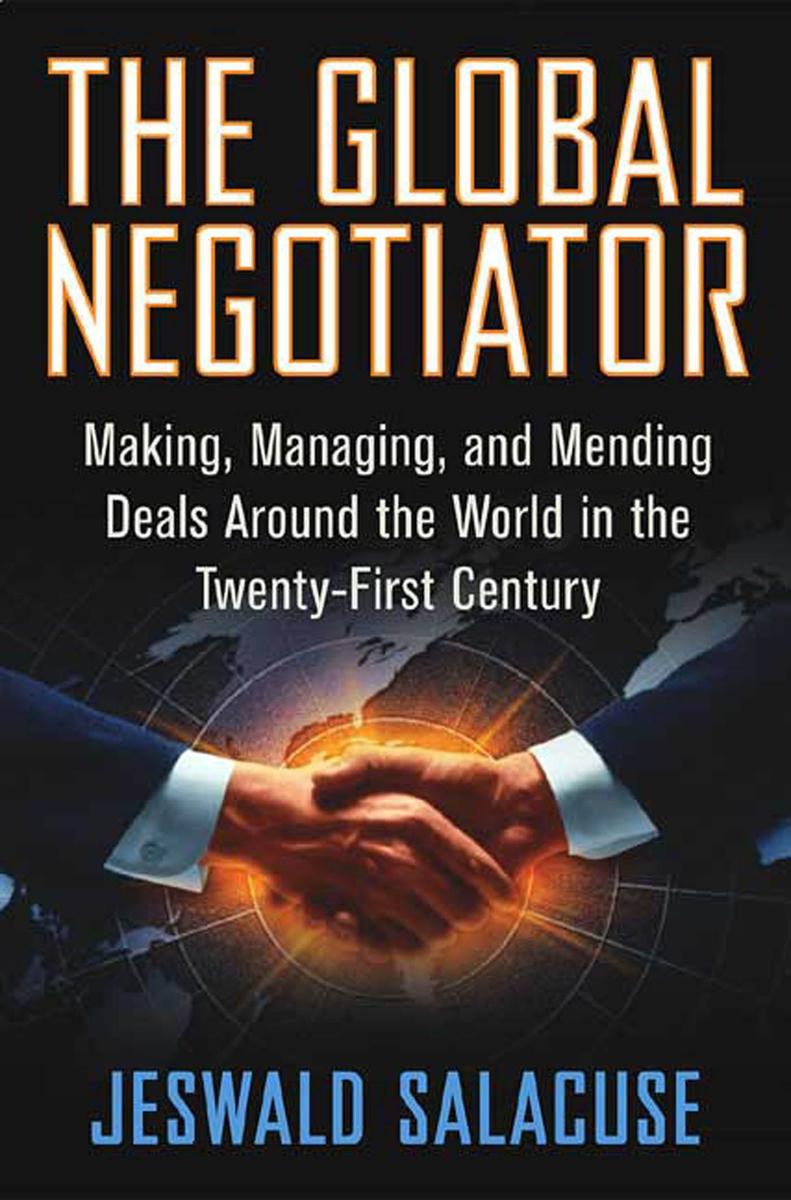 Summary
A practical guide to making, managing, and mending international deals in the modern era.

Level: Intermediate to Advanced
Categories: Business, International Trade, Government
Publication Date: 2006-11-29
Create a Valuable Partnership
The Global Negotiator is a knowledgeable and practical guide for any business that is either considering or already involved in forming international relationships and partnerships. In our shrinking world of globalization, it's essential for business executives to understand and appreciate the fundamentals of conducting business in the international marketplace.
As the book's subtitle suggests, an international business arrangement is not simply about making a deal. Instead, it's about forming a valuable partnership and applying both care and maintenance. This point is especially relevant as we look at creating a joint partnership over the long term. Also relevant are the challenges brought about by the perpetual changes that influence today's political and economic realities. The book is solidly based on years of applied research conducted in international settings.
Components of an International Transaction
The Global Negotiator breaks the topic down into three practical and very readable sections. This simplifies what can be a very demanding and complex process. Section 1 takes the reader through the fundamental stages of preparation. A key step is determining at the outset whether the deal is going revolve around either a contract or a relationship.
By gaining a proper understanding of the cultural and social imperatives of the country where we are about to begin a business transaction, there is a certain amount of fact-finding to conduct before we even attempt to try and make a mutually beneficial deal with an international partner.
The seven principles that follow guide the international negotiator in examining the full process of how to make a global deal. The bulk of the first chapter then examines seven crucial barriers that can easily foul up our attempts in making a solid bind negotiation from coming unglued. The book covers issues such as:
The negotiating environment
Ideology
Foreign bureaucracies
How to handle instabilities and sudden change
Jeswald Salacuse's book is a must-read to gain a valuable insight into understanding how international deal-making works. In this section in particular, the reader is provided with a wealth of practical advice.
Getting the Best After a Deal
Section 2 covers an equally important realm of international deal-making in discussing at length how to manage your deal effectively once both sides have signed on the dotted line. This section also reveals how to develop a contract into a strong partnership. It reveals how to reinforce the ongoing commitments that must develop between those involved. For negotiations where the power relationship is uneven, the authors offer a host of useful strategies to overcome and approach any imbalance to make a more effective deal.
Keep Things Working Well
Section 3 covers a crucial element of the international dealmaker in describing how to mend problems when things go awry. Deals may need to be renegotiated, and this may require we learn to use the art of subtle diplomacy to keep things oiled. From renegotiating our existing transactions to employing the use of mediation intermediaries, the authors offer positive solutions to mitigate any minor or major disruptive disputes that might cause avoidable and needless harm to our negotiated agreements.
Finally, the authors offer a very useful and extensive checklist for us to consider all aspects of an international negotiation for both reference and application. The authors also provide a very helpful primer on international business transactions that covers a plethora of additional useful tips and topics. These range from the international sale of goods to letters of credit, international licensing agreements, international franchising agreements, and many more.