'Chinese Negotiations' 'Guanxi'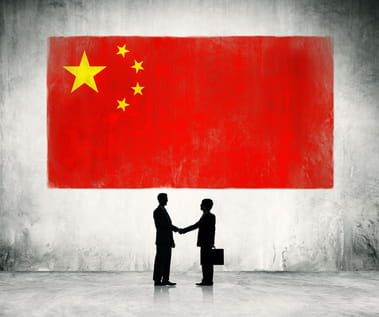 Summary
This instructive negotiation case is published with permission from Dr Bob March's excellent book "Chinese Negotiator".
How it all starts
A well-known, government-owned, five-star hotel in Beijing owns an associated marketing company called High Jewel Marketing. With branches in six cities including the capital, it has both a retail division, which sells jewellery and handicrafts to foreign tourists at high prices, and a wholesale division selling export-quality clothing and high-quality home appliances.
One of the marketing company's senior managers was formerly a high Communist Party official who, over a career of thirty years, developed a broad network of contacts in commerce, government, and industry—in other words, his guanxi connections. These contacts were useful in providing High Jewel with information on commercial contract supply sources nationwide, and the company benefited from having a special relationship with a prestigious Beijing hotel.
Advantages of multiple contacts
Out-of-town suppliers enjoyed the privilege of staying at the hotel—hotel bookings not being easy to obtain in Beijing—and many negotiation deals were hammered out in its dining room.
High Jewel sells its products at three different price levels, with factory price (chu chang jia) the lowest, followed by wholesale price (pi fa jia), and market price (shi chang jia). It is legally able to do this in China, with the only caveat being that their trained seller's negotiated price does not exceed the maximum price allowed by law. The company sets its price levels according to the buyer's guanxi connections and its potential to help High Jewel now and in the future.
Friendship in Chinese business
The manager, son of a high Communist Party official, says that he tries to avoid doing business with friends, because it places excessive demand on human feelings (renqing). He thus gives friends a low price for the first transaction and after that treats them just like any other customer. Over the long term, only those customers who can do something for High Jewel consistently receive low prices.
Guanxi has an unconditional aspect that reinforces the common materialistic thread that runs through the relationships shared in the network. First put forward by Karl Marx, the Communist dictum, "From each according to his ability, to each according to his need," has become a contemporary moral doctrine among the Chinese. Requiring that the more affluent be generous and look after the less fortunate, the principle is extended to countries. Thus, someone from the United States or a European country would be feted negotiating in China but would be expected to reciprocate at a level reflecting the greater wealth of their country. It is amusing to hear the Chinese checking on the size of the bill a foreigner is paying for his return hospitality. "Ah, that is good," the Chinese negotiation team might say, "More expensive than ours was. We can feel good about it, even though the food was terrible." This is an oft-heard comment following foreign hospitality at a Western restaurant in Beijing or Shanghai.
The art of using relationships
The word guanxi is understood and used by the Chinese without need for negotiation training, but its tenets are most commonly put into practice and most frequently discussed in China, where the term guanxi-xue has gained currency. Translated as "guanxicology"—the art of using relationships. This expression has a certain ironic quality. To some it implies an under-the-table system of gifts and favours, and even a gloss for corruption and back-door dealing. To others, reinforced by the warmth of good personal feelings, it is seen as leading to and reinforcing trust between people, especially important in negotiations.
Guanxi between Chinese business negotiators and their foreign counterparts can develop from genuine warm feelings of friendship or as a result of the complementary needs of both sides—one side needing what the other has to offer—in the event that there is sufficient trust for a practical business relationship to develop over time.