Sales Training Tips to Avoid Price Discounting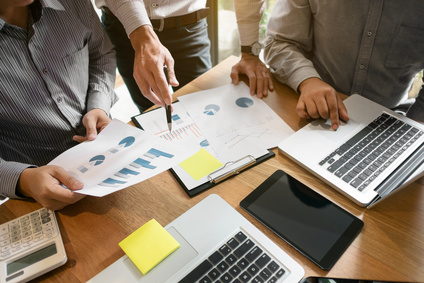 Question
When negotiating with buyers, how do I maximise my profits by not losing profit through giving costly discounts on price? I can't afford to fly to one of your courses, so please share some tips from your sales course.
Answer
Professional buyers the world over are almost always measured and rewarded on cost savings - not value created. So a sellers' best route to achieving higher prices and margins include:   
Are you talking with buyers' internal stakeholders BEFORE you have to talk with the buyer? Most Buyers who graduate from our Procurement Negotiation Training complain that managing their internal stakeholders is their single biggest challenge. If this is news to you, as it is for most sales professionals, allow that to sink in for a moment. Buyers seldom own the budget, so build a close relationship with whoever controls their budget. Build your relationships long before your negotiation cycle starts; as many buyers wisely will restrict your communication with their stakeholders when it's time to talk commercial terms.
Figure out if they're willing and able to switch to your competitors. If they can't switch, then maintain or even raise your price and stay firm. This is what Best Alternative to a Negotiated Agreement is all about.
Ask questions to figure out your customer's areas of PAIN. Then sell into their pain. Your customers almost always buy to solve problems, not to achieve a bright new future. For this reason, most sales training methodologies focus on the customers' pain. Sales training frameworks that talk about selling into pain include: Solution Selling, SPIN Selling, Challenger Sales and Strategic Selling. So it's no surprise that our Sales Negotiation Training courses teach you how to achieve higher margins by marrying your customers' problems to your solutions.
Ask questions to discover your customers' goals, and then rank your customers' top goals. Then create your value proposition and structure your conversations around your customers' top goals. You may find that you can offer a discount if some area of your current offering isn't valued, or increase your pricing if they have an unmet need. If you're selling into a corporate, you would be wise to create separate rankings for each decision-maker and major influencer. Even our best Chicago Sales Training graduates confess that they don't know enough information to rank decision-makers' goals. This is feedback to write out your questions and book meetings. If your competitors are not decision-makers' goals, you'll be seizing a decisive advantage.
Our Negotiation Diagnostic Profile includes questions to measure how well your team are achieving in most of the above. We've discovered from our sales negotiation training courses and from tracking sales negotiators after graduation, that these practices are reliable predictors who will enjoy the greatest success. Naturally, we also arm our classes with supporting business negotiation preparation toolsets such as our Trading Plan, to maximise their leverage and exchange value at the negotiation table. We hope you progress to consistently enjoy your best results ever as sales negotiators through incorporating these sales negotiation best practices.