Books: Learning to Negotiate With the Japanese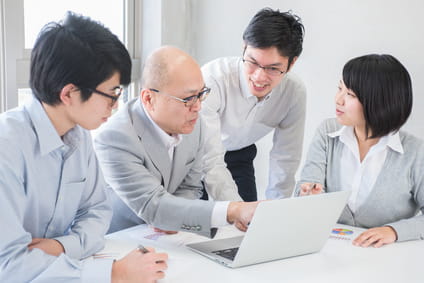 Summary
Learn cultural, interpersonal, and business conventions. Discussed by our Japanese negotiation authority, Dr. Bob March.
Rapid Rate of Change 
Books on doing business negotiations with the Japanese age quickly, because the country itself has always been changing quickly. Facts and statistics are only good for a year or so. So, some of the "best" books about Japanese business, which are still quoted repeatedly, are actually very much out of date. These include:
Robert Ballon, Joint Ventures and Japan (1967).
Adams and Kobayashi, The World of Japanese Business (1969).
Yoshino, The Japanese marketing System (1971).
Norbury and Bownas, Business in Japan (1974).
Mitchell Deutsch, Doing Business with the Japanese (1984).
George Fields, From Bonsai to Levis (1984).
George Fields, The Japanese Market Culture (1988).
Abegglen, Kaisha (1985).
The puncturing of the economic bubble in 1990 seriously dates all of these books. So too do the subsequent market and management transformations since that time.
On the other hand, the deeper levels of any country's culture are resistant to change. Revelations of what is at those deeper levels are what you can take from case studies. Far more robust than statistics or other facts, case studies best reveal Japan's underlying culture, when factual accounts have become dated.
Plus, stories are the best teachers. Most of my books (especially Working for a Japanese Company, The Japanese Negotiator, etc.) feature case studies, and their presence is the reason why they continue to be what the trade calls "long sellers."
Attributes to Succeed in Negotiations with the Japanese
Most people who teach or write about doing business with Japan would agree a person needs to have three key attributes. To enjoy positive, long-term relationships with the Japanese, you need:
Well-stocked minds.
A love of enquiry.
Inexhaustible curiosity. 
There are two necessary strategies to stimulate these. One is range – meaning you should read as widely as possible. A solid starting point is to read wide-ranging introductory books on Japan, like:
Lee Oh Young's classic, Smaller is Better.
My own 1996 book, Reading The Japanese Mind: The realities behind their thoughts and actions.
J. Withey's 1992 offering, Doing Business in Japan. 
The other strategy is power – which means to delve into and become immersed in and knowledgeable about specific subjects. Patricia Gercik's On Track with the Japanese draws attention to the step-wise process of cultural learning for individual Americans in Japan to do business. George Fields's From Bonsai to Levi's was published in 1984, but is still fresh and relevant to understanding the Japanese deep culture, if not for understanding present-day marketing and consumer behavior.
Use of Long-Term Case Studies
In my books Business relationships with the Japanese, and Business relationships with the Chinese, case studies still dominate. However, unlike the 80s, few case studies are one-off negotiations. Most are negotiations within long-term relationships. This is a significant change.
The negotiation sections of these books, and their case studies, include cases from my ongoing consulting experience in Japan and China up to the present day. They also include cases from the sixty-odd businessmen and women, from many different countries, who have been (since 2000) students in my online negotiation course at the University of New England, called "Business Negotiation with the Chinese and Japanese." Part of the course's assignments is to study major negotiations with Western companies. I am glad to have included such cases in my two newest books.
Japan and its people have become even more affluent and internationalised than in the 1990s, and Japan's managers today are often professional role models for managers in other countries. Their managerial and international experiences are virtually unparalleled, and I take many opportunities to point out what we can learn from them.