Kuwait Invasion Negotiation Perspective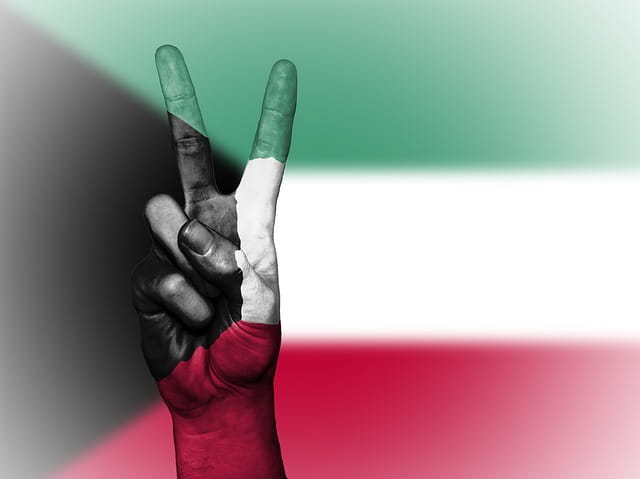 Summary
A case study that shows the importance of considering whether or not to accept concessions by taking a measured perspective.
On a scorching summer day in August 1990, the citizens of Kuwait stared in puzzlement then fear at the encroaching dusty streams of what appeared to be a pending desert sandstorm. To their dismay and horror filled eyes, the quaking citizenry had become helpless witnesses to the advancing forces of once CIA asset Saddam Hussein's Iraqi army. Kuwaiti resistance was swept aside much like one casually brushes away a crumb from one's lapel. Kuwait had been drilling laterally into Iraqi oil fields and ignored Saddam Hussein's demands that they cease stealing Iraq's oil.
After six days, Hussein declared that he had annexed Kuwait. The world was stunned by Hussein's audacity, and the Middle East became very anxious about what the future may hold for this unsettled region. By August 30, the Arab League, called by President Mubarak of Egypt, attempted to defuse this potentially explosive crisis through applying negotiation skills.
The Arab League proposed to Hussein that if he would withdraw his troops, they were prepared to offer him several concessions. Through several negotiations, the Arab League eventually framed a generous negotiation proposal that they attempted to present to Hussein in a packaged offer.
The three major negotiation concessions offered to Iraq were as follows;.
Iraq would take control of the Ramilla oilfields, which Hussein claimed had been stolen from Iraq in their ongoing border dispute with Kuwait.
Iraqis would take possession of Bubiyan Island, which was an island located in the Persian Gulf, and which abutted closely to the Iraqi shoreline.
The third concession entailed the wiping out or renegotiating of a $14 billion war debt that Iraq held with Kuwait since the Iran-Iraq war. This last concession was still open to considerable negotiation, allowing plenty of latitude for pending discussions.
Hussein had two ways to view how he could frame the Arab League's proposal. He could look at it from the viewpoint of what he would win if he did withdraw his troops, or he could consider what he might stand to lose if he withdrew his troops – two very different perspective frameworks of the same situation. In the end, he chose unwisely.
Hussein chose to take the perspective of what he would lose. The princely concessions presented by the Arab League were disdainfully refused by the arrogant Hussein with little consideration. He decided that since he already occupied all of Kuwait, anything else would be seen as a loss to him as he was now in possession of all of Kuwait and its incumbent resources anyway.
He could have viewed it from the alternative position of all that he would have won for just a few weeks work, and would have received as concessions from the Arab League's proposal. The Iraqi leader might have been thinking about his decision as a powerful coalition of allied forces dogged his beleaguered and battered army which was retreating deep into the heartland of Hussein's native Iraq, leaving charred carnage in its wake. It was a costly lesson to learn. Is the glass half – or is it half full? How you view it can mean everything.