How to Negotiate Price with Supplier?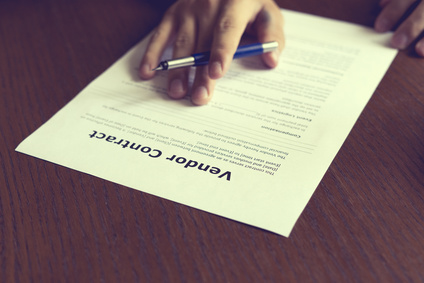 Question
I buy products and services for my company. When I negotiate contracts with vendors, how do I get vendors to give me a price discount and other more favourable contractual terms?
Answer
To get someone to give you more of what you want, you'll find that giving them more of what they want will go a long way. So what do your suppliers value? Vendors or professional sellers the world over are overwhelmingly measured and rewarded on revenue, not margin. Margin usually acts as a constraint to sellers' ambitions.
So your best routes to achieving cost savings include:   
Can you increase the size of your order or buy additional products or services from your vendor? If you can increase your contract's order, then you have the leverage to negotiate a discount.
Are you able to switch to one of your vendor's competitors? Threatening to take volume away can give you leverage. You'll likely need to discuss this internally to gain alignment.
Are you using a competitive bidding process? There are many RFx processes, and online bidding platforms add to this. You will need participation from other suppliers to make this work for you.
Rank your top goals, and ask that they adjust their value proposition to more fully fulfil your top goals. You may find that your contract had you paying unnecessarily for a service you weren't using.
Who matters more? If your contract forms a large part of their annual production, you have the negotiation leverage. So ask what proportion of their production you absorb.
Are you controlling your negotiation process? You're welcome to learn the many ways to stack the cards in your favour by controlling the negotiation process on one of our public Contract Negotiation Courses.
Who's advantage does time serve? If your supplier needs to hit their monthly, quarterly or better yet their annual sales target - they'll likely be far more flexible. So discuss moving your order to the next contractual period, or move forward your next period's order to this contractual period to incentivise your vendor.
Does your contract contain any clauses that your vendor would like to do away with? If you can get the nod internally, then you may be able to achieve a discount on price. These contract clauses often relate to performance or liability risk, or working capital; and are too often overlooked by both buyers and sellers.