San Francisco Sales Training Courses
San Fransisco is one of the most charming cities in America and is commonly ranked as one of the best places to live in the country. San Fransisco is located on the tip of a peninsula in Northern California. The often foggy city is known for its iconic Golden Gate bridge, beautiful Victorian houses, and eclectic mix of architecture, steep rolling hills, and cable cars. Are you in San Fransisco participating in one of our Sales Negotiating Training Courses? Consider sticking around for a few days to discover the city's charm. You'll have ample time at the end of each of our three training days in order to spend your evenings exploring San Fransisco's sights by night.  
Sales Training Course Options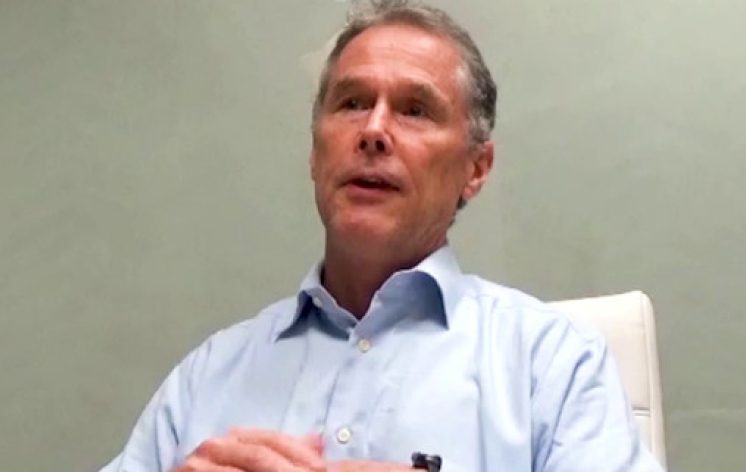 0:56
Customized Training Testimonial
Our Sales Courses in San Francisco and the Bay Area are available in public access and customized for in-house delivery options. We hope you'll discover that San Francisco offers a great selection of suitable hotels nearby to our training location to fit within your budget. We would be delighted to recommend a local hotel if you're participating on one of our open to the public Sales Negotiation Training Courses.
We can suggest a San Francisco or Bay Area training venue for in-house if you prefer that we not deliver in your office. Most clients choose to deliver their in-house Sales Training Course in their company's San Francisco or Bay Area office. Get in touch to discuss your needs if you don't see dates for San Francisco on our public course calendar. We would welcome the opportunity to discuss delivering our next Sales Training Course either in your offices or via online delivery.
You can check out what our highly satisfied clients have said about our Sales Training Courses and our other workshops on our client testimonials page.
Want to find out the best sales training courses for this year? Check out our detailed guide on the best training options chosen by experts in sales training.
To develop your sales skills even further, check out our list of fun sales games for the best interactive learning ideas.
San Francisco Sales Courses Venue
One of our preferred San Francisco locations for classroom training delivery is the Grand Hyatt San Francisco.
Address: 345 Stockton St, San Francisco, CA 94108, USA.

San Francisco's Attractions
One of the quintessential things to do in San Fransisco is to head to Embarcadero and take a stroll along the pleasant bayside pedestrian promenade. The walk offers picturesque views of Treasure Island and Oakland Bay Bridge. A few kilometers away is the famous Golden Gate Bridge, which spans the one-mile-wide Golden Gate. The suspension bridge is the most photographed in the world and has been declared as a wonder of the modern world by the American Society of Civil Engineers. There are guided walking tours across the bridge. 
San Fransisco hosts a large Asian community, and the city's Chinatown is a great place to learn some history and taste authentic Chinese food. The city also has a great selection of museums. Think about stepping into The Exploratorium, which refers to itself as a learning laboratory. While there, check out its 600 hands-on exhibits.
More Courses in San Francisco
Other sales negotiation courses we are happy to deliver in San Francisco include our San Francisco Procurement Negotiation Training Class and our San Francisco Advanced Negotiation Training Seminar.
Other Sales Training Locations in California
Get in touch for negotiation training delivery in San Diego, San Jose, Fresno, Sacramento, Long Beach, Oakland, Bakersfield, Anaheim, Santa Ana, Riverside, Stockton, Chula Vista, Irvine, Fremont, San Bernardino, Modesto, Fontana, Oxnard, Moreno Valley, Los Angeles, Glendale, Huntington Beach, Santa Clarita, Rancho Cucamonga, Oceanside, Santa Rosa, Garden Grove, Ontario, Elk Grove, Corona, Lancaster, Hayward, Palmdale, Salinas, Sunnyvale, Pomona, Escondido, Torrance, and Pasadena.