Sales Training Seminar Sao Paulo
Sao Paulo is Brazil's financial center. It's the most populous city in Brazil, as well as in all the Southern Hemisphere. Coming to Sao Paulo to participate in one of our Sales Training Classes? There's much to discover in this cosmopolitan city, so consider spending a few days. After each of our three training days together, you'll be free to check out Sao Paulo's many nighttime attractions. 
Sales Training Seminar Options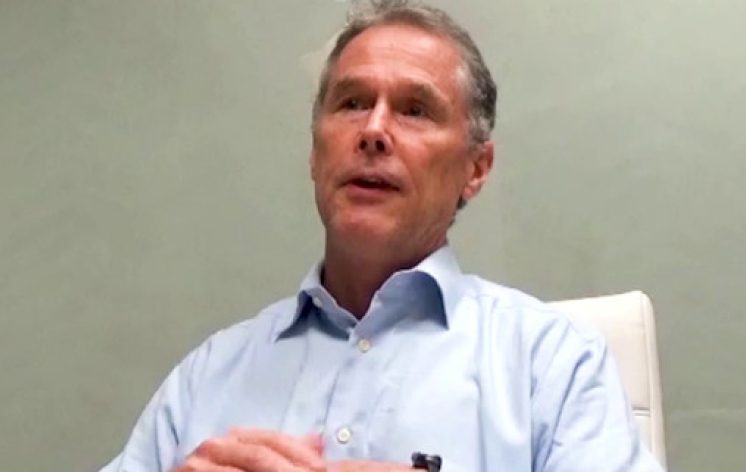 0:56
Customized Training Testimonial
Our Sales Seminars in Sao Paulo Brazil are available for open enrolment and customized for in-house delivery options. We hope you'll discover that Sao Paulo offers a great selection of suitable hotels nearby to our training location to fit within your budget.
We would be delighted to recommend a local hotel if you're participating in one of our public access Sales Negotiation Training Seminars. We can suggest a Sao Paulo training venue for in-house if you prefer that we not deliver in your office. Most in-house clients choose to deliver their in-house course in their company's Sao Paulo office. Get in touch to discuss your needs if you don't see dates for Sao Paulo on our public course calendar. We would welcome the opportunity to discuss delivering our next Seller Training Seminar either in your offices or via online delivery.
You can check out what our highly satisfied clients have said about our Sales Training Seminars and our other workshops on our client testimonials page.
Sales Seminars Venue Sao Paulo
One of our preferred Sao Paulo locations for classroom training delivery is the Hilton São Paulo Morumbi.
Address: Av. das Nacoes Unidas, 12901, Sao Paulo, SP, 04578-000, Brazil.
Sao Paulo's Attractions
Agenda Paulista, the city's main cultural and financial center, attracts thousands of sightseers every day. The heart and soul of the city, it is lined with many local and international restaurants, shopping centers, and the famous MASP (Museu de Arte de Sao Paulo Assis Chateaubriand) museum. It's a must-see for art lovers while in Sao Paulo. Browse through the classic works of Van Gogh, Renoir, and Monet. The museum features 8,000 pieces and also has one of the largest collections of Brazilian artists.
Sao Paulo is home to some great urban green spaces. Ibirapuera Park is the most popular. It offers a tranquil retreat from the bustling city. There are running trails and bike paths, and even museums and galleries to spend your time in. Estimates suggest there are over 7 million cars in Sao Paulo, so prepare yourself for epic congestion at peak hours. It's a great idea to take a walking tour to see the city's architecture and neighborhoods. Stop and see the Catedral de Se, which is one of the five largest neo-gothic churches in the world. There are guided tours of the church, which go through its crypts and teach you about the church's history.
More Seminars in Sao Paulo
Other sales negotiation courses we are happy to deliver in Sao Paulo include our Brazil Purchasing Negotiation Training Courses Sao Paulo and our Advanced Negotiation Training Workshop Sao Paulo.
Other Sales Training Locations in Brazil
Get in touch for negotiation training delivery in Salvador, Belem, Uberlandia, Nova Iguacu, Brasilia, Campinas, Sao Goncalo, Manaus, Campo Grande, Curitiba, Duque de Caxias, Fortaleza, Goiania, Sao Bernardo do Campo, Guarulhos, Jaboatao dos Guararapes, Recife, Joao Pessoa, Maceio, Belo Horizonte, Natal, Osasco, Porto Alegre, Ribeirao Preto, Rio de Janeiro, Santo Andre, Sao Jose dos Campos, Contagem, Sao Luis, Sorocaba, and Teresina.