Sales Training Classes Los Angeles
Los Angeles is the most populous city in California and the second-most populous in the United States. Los Angeles means "the angels" in Spanish, and so the city is commonly dubbed "the City of Angels." In LA to participate in one of our Sales Training Classes? The city has a gravitational force so you may want to consider taking a short holiday here to experience its many wonders. After each of our three training days together, you'll be free to check out LA's endless nighttime attractions.
Client Feedback
Class: Sales Training, June 13-14, 2018
"The training scenarios/role plays were relevant to our industry and team. I think this type of training helps the most."
Mark Zimmerman, Director of Marketing & Business Development, Collins Aerospace
Irvine, California, 92606
Class: Sales Training, April 17-19, 2018
"The training was solid. I appreciated the trainer's knowledge and experience, and I greatly appreciated the daily request for feedback and his subsequent pivoting to our needs. One tool that has helped is physically preparing and looking at a SWOT."
Joyce Vagnozzi, Strategic Account Manager, Avery Dennison
Glendale, Los Angeles, California, 91205
Class: Sales Training, June 13-14, 2018
"Overall fun class. I learned some great stuff, especially from the exercises. More of the computer scoring Sim please."
Terry Moser, Regional Sales Manager, Collins Aerospace
Irvine, California, 92606
"Case studies with video feedback were powerful. The popularity of this course speaks for itself."
Todd Van Sooy, Sales Excellence, Honeywell
Torrance, California 90504
Sales Training Class Options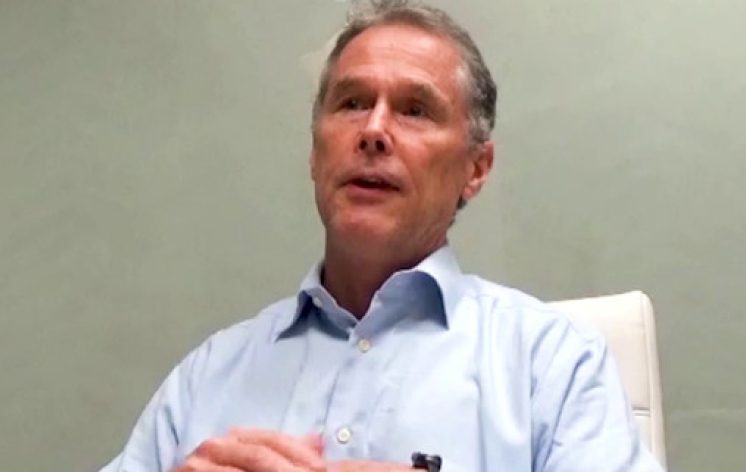 0:56
Customized Training Testimonial
The Negotiation Experts offer in-house Sales Training classes in Los Angeles. To discover what our Sales Training Workshops can do for you and your business and discuss running training in Los Angeles California, please contact us. Click here to read more about our Sales Training Classes.
To see what our highly satisfied corporate clients are saying about what our Sales Training Classes have done for their teams, click here: Clients.
If you would like to receive free monthly quality articles written by international Negotiation Experts, join our negotiation newsletter. Once you have joined, you will be the first to hear of public access courses and about the most recent developments in the fields of negotiation, sales, and procurement. Training courses held in Los Angeles will not be announced on this page in future, so please do contact us directly for a no-commitment conversation.
Want to put your skills to the test? Check out our list of fun sales training games for your team to utilize in interactive training.
Sales Class Venue Los Angeles
One of our preferred Los Angeles locations for classroom training delivery is The Westin Los Angeles Airport.
Address: 5400 W Century Blvd, Los Angeles, CA 90045, USA.
More Sales Classes in Los Angeles
Other sales negotiation courses we are happy to deliver in Los Angeles include our Purchasing Negotiation Training Seminar Los Angeles and our Advanced Negotiation Training Courses Los Angeles.
We have put together a list of the best sales training classes, so you can make your next training decision with confidence.
Other Sales Training Locations in California
Get in touch for negotiation training delivery in San Diego, San Jose, San Francisco, Fresno, Sacramento, Long Beach, Oakland, Bakersfield, Anaheim, Santa Ana, Riverside, Stockton, Chula Vista, Irvine, Fremont, San Bernardino, Modesto, Fontana, Oxnard, Moreno Valley, Glendale, Huntington Beach, Santa Clarita, Rancho Cucamonga, Oceanside, Santa Rosa, Garden Grove, Ontario, Elk Grove, Corona, Lancaster, Hayward, Palmdale, Salinas, Sunnyvale, Pomona, Escondido, Torrance, and Pasadena.
Los Angeles' Attractions
Over 45 million people visit LA every year. The city experiences a Mediterranean climate between 68 and 86 degrees Fahrenheit (20 and 30 degrees Celsius), on average. LA is one of the cultural capitals in the U.S. and is also very ethnically diverse. Latinos make up nearly 50% of LA's population, of which nearly 40% are immigrants. If you want to soak up the sun, head to the buzzing Venice Beach. Full of funky shops, talented street performs, and the outdoor Muscle Beach gym, Venice boardwalk is the perfect spot for people-watching.
More than any of its other claims to fame, LA is most well known for Hollywood, America's indisputable entertainment hub. Take a walk along Hollywood Boulevard and look for your favorite celebrities. Don't miss taking a walk along the Hollywood Walk of Fame, which consists of 2,600 five-pointed terrazzo and brass stars that are embedded in the sidewalks – you might have a better chance of seeing your favorite celebrity there. If you're able to plan ahead, it might be worth your time to try to get tickets to one of the famous entertainment talk shows in the area, including Jimmy Kimmel and Ellen DeGeneres.