Sales Training Courses NYC
Are you in New York City to participate in our Sales Training Program? You could spend a lifetime exploring this city, so you may want to consider taking some time off to soak up the atmosphere. After each of our three training days together, you'll be able to explore New York by night and check out the city's many delights. New York City is the most populous city in the United States. The city is often described as the cultural, fashion, financial, and media capital of the world.
Client Feedback
Course: Sales Training, December 1-3, 2010 - Princeton, New Jersey
"The biggest benefit of the course is the ability to recognize negotiation opportunities and the confidence to start the negotiation."
Greg Peel, Global Account Vice President, Firmenich
New York, New York, 10022
Course: Sales Negotiation Training, October 16-18, 2012 - New York City, New York
"I enjoyed the training overall, the role plays were especially helpful."
Vijay Yabannavar, Vice President Global Technical Operations, Merck
Kenilworth, New Jersey 07033
Course: Sales Training, December 1-3, 2010 in Princeton, New Jersey
"The principles are practical, and key which should be refreshed regularly. I would like to organize an internal round table to discuss with colleagues to ensure strategies remain fresh."
Joni-Heimerl Boutross, Vice President, Firmenich
New York, New York, 10022
"Negotiating with other people outside of my colleagues; using the tools in various exercises to get a real feel for how they are applied."
Sherri Starbird, Buyer Analyst, Sandvik Mining
Jamaica, New York 11436
Sales Training Course Options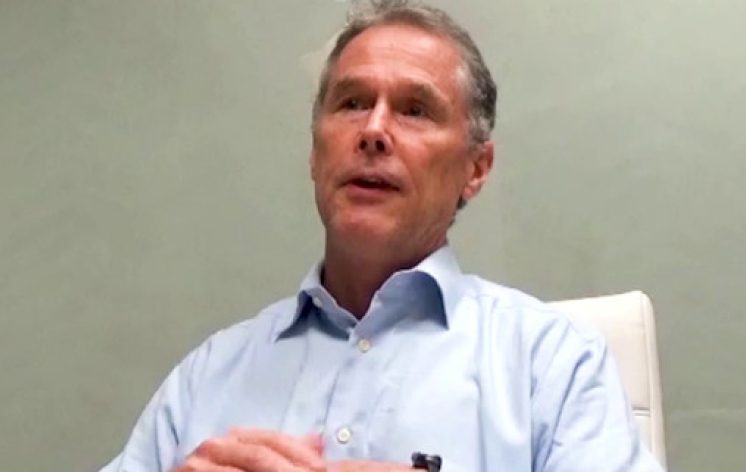 0:56
Customized Training Testimonial
Our Sales Courses in New York City are customized for in-house delivery and also available for open enrolment. We hope you'll discover that New York City offers a great selection of suitable hotels local to our training location to fit within your budget. We would be delighted to recommend a hotel if you're participating in one of our open enrolment Seller Negotiation Training Courses.
We can suggest a New York City training venue for in-house if you prefer that we not deliver in your office. Most in-house clients choose to deliver their in-house course in their company's New York City office. Get in touch to discuss your needs if you don't see dates for NYC on our open enrolment courses calendar. We would welcome the opportunity to discuss delivering our next Sales Training Course either via online delivery or in your office.
You can check out what our highly satisfied clients have said about our Sales Training Course and our other courses on our client testimonials page.
Make the most of your training by exploring our list of recommended sales games.
Sales Courses Venue in New York City
One of our preferred New York locations for classroom training delivery is the Hotel Riu Plaza New York Times Square.
Address: 305 W 46th St, New York, NY 10036, USA.
How to Book
Scroll back to the top of this page and click on one of the "book now" links, and enter your details into the online booking form.
More Sales Courses in NYC
Other negotiation courses we are happy to deliver in New York City include our Purchasing Negotiation Training Seminar in NYC and our Advanced Negotiation Training Workshops in NYC.
Other Sales Training Locations near New York City
Get in touch for negotiation training delivery in New Jersey, Buffalo, Syracuse, Rochester, Yonkers, New Rochelle, and Albany.
Don't forget to use our handy guide to the best sales courses when deciding on your next training event.
Frequently Asked Questions
What are the benefits of sales training?
Increased sales from higher conversions and higher ticket deals, as well as higher margins. Graduates also report that they feel less stressed from feeling confident in knowing they're in control, have prepared effectively, and are often able to dramatically shorten their deal cycles. Customer relationships can be strengthened, and competitive customers can be neutralized or even turned around to be more collaborative.
How long does sales training take?
Most classroom delivery sales programs last several days, with 2 to 3 days being the average. It's important to reinforce some months after graduation to ensure that the skills stick for the long term.
How much does sales training cost?
Open enrolment sales training costs per participant, while onsite sales training is typically a fixed fee. Open enrolment can be discounted when many participants attend the same course, while sending more participants on an onsite class typically won't greatly affect the overall costs.
Where are sales training courses delivered?
Onsite training can be delivered in your offices or at a hotel or conference center. Open enrolment training is usually delivered in a hotel, where participants can enjoy a negotiated discounted rate.
What is a sales training program?
The best sales training programs are skill-building events which are either customized and delivered in-house for a company, or a standardized public access program that any sales professional can attend. Participants can expect to build upon their existing sales skills and to master tools that enable them to more successfully navigate sales deals. When sales training providers restrict the total number of participants per course (typically to 12 or fewer), then participants can expect personalized coaching in order to focus on leveraging their unique talents and working on their blind spots and weaknesses.
New York's Attractions
Our Sales Training participants have their evenings to themselves – which is just as well, as New York City has so much to offer our participants. No trip to New York City should skip a visit to the iconic Statue of Liberty. The statue was a gift from France to America, dedicated in 1886. The copper statue stands at 151 feet high and represents a universal symbol of freedom and democracy. New York, being such a culturally diverse city, is an art lover's dream, boasting many impressive museums. Some of the best are The Metropolitan Museum of Art, The National 9/11 Memorial and Museum, The Museum of Modern Art, and the American Museum of Natural History, which features interactive exhibits and an IMAX theatre.
Nighttime in NYC offers an endless number of exciting experiences. Consider taking a Hudson Riverboat cruise in order to see the mesmerizing Manhattan skyline. The skyline is one of the most impressive feats of modern architecture in the world. It is particularly spectacular during sunset – a photographer's dream. After a relaxing cruise on the river, you won't want to miss out on experiencing Broadway, the most famous theatre district in the world. Choose from a number of classic long-running musicals, such as Chicago, Cats, and The Phantom of the Opera.