Purchasing Negotiation Training Seminar Los Angeles
Los Angeles - "The City of Angels" - is the city many inspiring musicians, actors, and want-to-be celebrates go to pursue their dreams. The second most populous city in the US is home to the booming Hollywood entertainment industry. If you're in LA while participating in one of our Contract Negotiating Training Workshops, we recommend creating a gap in your calendar in order to really take in as much as you can of LA. If you have any questions about things to do or see in the city, please ask your Negotiation Expert for advice and suggestions. After each of our three training days together, your evenings will be free to explore the city and see what all the hype is about. 
Client Feedback
"The training was solid. I appreciated the trainer's knowledge and experience, and I greatly appreciated the daily request for feedback and his subsequent pivoting to our needs. One tool that has helped is physically preparing and looking at a SWOT."
Joyce Vagnozzi, Strategic Account Manager, Avery Dennison
Glendale, Los Angeles, California, 91205
"Case studies with video feedback were powerful. The popularity of this course speaks for itself."
Todd Van Sooy, Sales Excellence, Honeywell
Torrance, California 90504
"Overall fun class. I learned some great stuff, especially from the exercises. More of the computer scoring Sim please."
Terry Moser, Regional Sales Manager, Collins Aerospace
Irvine, California, 92606
"The training scenario's/role play was relevant for our industry and team. I think this type of training helps the most."
Mark Zimmerman, Director of Marketing & Business Development, Collins Aerospace
Irvine, California, 92606
Negotiation Training Seminar Options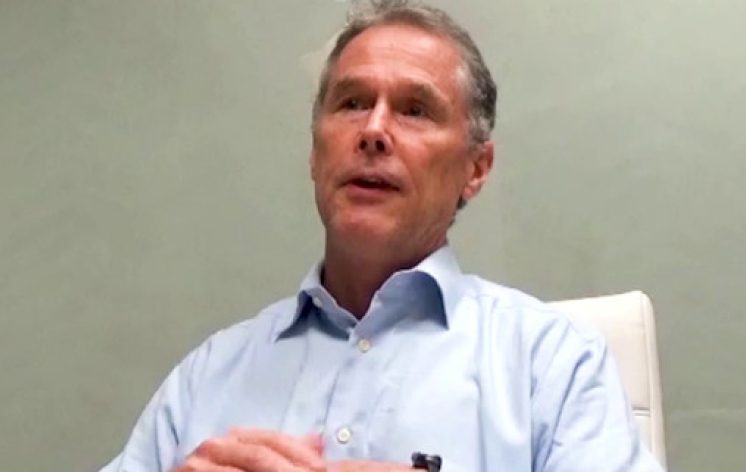 0:56
Customized Training Testimonial
Our Contract Negotiation Seminars are available open enrolment and customized for in-house delivery options in Los Angeles CA. We hope you'll discover that Los Angeles offers a great selection of suitable hotels near our training location that are within your budget. We would be delighted to recommend a local hotel if you're participating in one of our open enrolment Purchasing Negotiation Training Seminars. We can suggest a Los Angeles training venue for in-house for your team of buyers if you prefer that we not deliver in your office. Most in-house clients choose to deliver their in-house seminar in their company's Los Angeles office. Get in touch to discuss your needs if you don't see dates for Los Angeles on our open enrolment seminars calendar. We would welcome the opportunity to discuss delivering our next Purchasing Negotiations Training Seminar either in your offices or via online delivery.
You can check out what our highly satisfied clients have said about our Procurement Negotiation Training Seminar.
Negotiation Seminars Venue Los Angeles
One of our preferred Los Angeles locations for classroom training delivery is The Westin Los Angeles Airport.
Address: 5400 W Century Blvd, Los Angeles, CA 90045, USA.
Los Angeles' Attractions
Visiting the one-billion-dollar Getty Centre will take your breath away, and it makes for an easy way to spend an afternoon. The museum showcases amazing sculptures and paintings, impressionist canvases, Greek antiques, world-class ceramics, and awe-inspiring exhibits. The building's architecture is impressive, and there are many beautiful gardens on the grounds. Consider staying for a sunset dinner.
LA has many fancy and upper-class neighborhoods, one of the most notable being Beverly Hills. Rodeo Drive features an array of high-end fashion stores. Shopping here is out of the question for a lot of people, but you can still have fun window-shopping. LA is a large city spread over many kilometers, so one of the best ways of seeing as much as possible is by taking a bus tour. You'll zoom along Hollywood Boulevard, see many of the classic hangouts and eateries of past fame, and potentially spot one of your favorite actors or actresses.
More Negotiation Seminars in Los Angeles
Other negotiation courses we are happy to deliver in Los Angeles include our Sales Training Workshops Los Angeles and our Advanced Negotiation Training Courses Los Angeles.
Other Negotiation Training Locations in California
Get in touch for negotiation training delivery in San Francisco, Fresno, Sacramento, Oakland, Bakersfield, Anaheim, Santa Ana, Riverside, Stockton, Long Beach, Chula Vista, San Diego, Irvine, Fremont, San Bernardino, Fontana, Torrance, Oxnard, Moreno Valley, Glendale, Huntington Beach, Pasadena, Santa Clarita, Rancho Cucamonga, Oceanside, Santa Rosa, Garden Grove, Ontario, Elk Grove, Corona, Lancaster, Hayward, Palmdale, Salinas, Sunnyvale, Pomona, Escondido, San Jose and Modesto.
Want to enhance your skills in purchasing? Why not check out our list of the best procurement and sales training games? Becoming familiar with the skills of salespeople means buyers can be better prepared for procurement negotiations.