Contract Negotiation Training Seminar in NYC
New York City consists of five very famous boroughs - Brooklyn, Queens, Manhattan, The Bronx, and Staten Island - which were combined together to create one city in 1898. New York City is a very linguistically diverse city, with around 800 languages spoken. Coming to New York City to participate in one of our Contract Negotiating Training Programs? If so, we recommend making some space in your calendar so you can see as much of this iconic city as possible. If you have any questions about things to do or see in the city, please ask your Negotiation Expert for suggestions. After each of our three training days together, your evenings will be free to explore NYC. 
Client Feedback
Seminar: Contract Negotiation Training, October 16-18, 2012 - New York, New York
"Negotiating with other people outside of my colleagues; using the tools in various exercises to get a real feel for how they are applied."
Sherri Starbird, Buyer Analyst, Sandvik Mining
Jamaica, New York 11436
"I liked the ability to go through some training and then being able to actually put the training to work with the mock negotiations. Application of the knowledge is critical to learning it for me."
Vijay Yabannavar, Vice President Global Technical Operations, Merck
Kenilworth, New Jersey 07033
"The principles are practical, and key which should be refreshed regularly. I would like to organize an internal round table to discuss with colleagues to ensure strategies remain fresh."
Joni-Heimerl Boutross, Vice President, Firmenich
New York, New York, 10022
"The biggest benefit of the course is the ability to recognize negotiation opportunities and the confidence to start the negotiation."
Greg Peel, Global Account Vice President, Firmenich
New York, New York, 10022
Training Seminar Options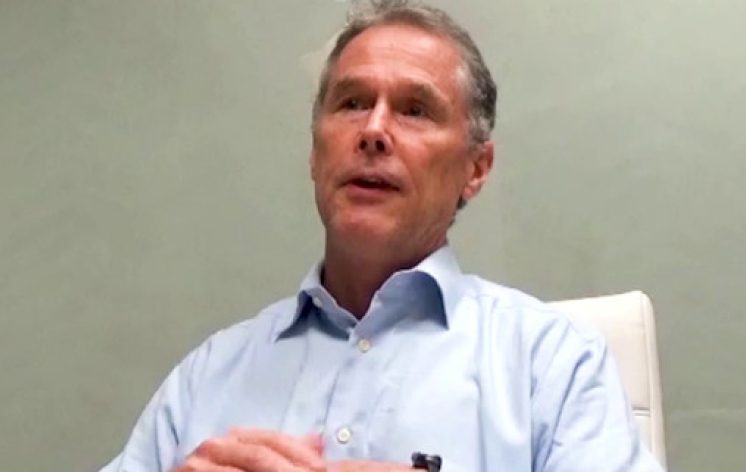 0:56
Customized Training Testimonial
Our Purchasing Negotiation Seminars are available open enrolment and customized for in-house delivery options in NYC. We hope you'll discover that New York City offers a great selection of suitable hotels near our training location that are within your budget. We would be delighted to recommend a local hotel if you're participating in one of our open to the open enrolment Procurement Negotiation Training Seminars. We can suggest a New York City training venue for in-house for your team of buyers if you prefer that we not deliver in your office. Most in-house clients choose to deliver their in-house seminar in their company's New York City office. Get in touch to discuss your needs if you don't see dates for NYC on our public seminar calendar. We would welcome the opportunity to discuss delivering our next Buyer Negotiations Training Seminar either in your offices or via online delivery.
You can check out what our highly satisfied clients have said about our Contract Negotiation Training Seminars and our other seminars on our client testimonials page.
Want to extend your learning after completing one of our contract seminars? Why not check out our list of recommended purchasing and sales training activities? Learning the techniques and inner workings of salespeople is an excellent way for buyers to be prepared for negotiations.
New York City Seminars Venue
One of our preferred New York City locations for classroom training delivery is the Hotel Riu Plaza New York Times Square.
Address: 305 W 46th St, New York, NY 10036, USA.
New York City's Attractions
New York City's Central Park takes up a whopping 843 acres in the heart of Manhattan. Visitors have been taking advantage of the beautiful urban green space for more than 150 years. One of the most filmed locations in the world, no other Central Park is comparable to New York City's. The park is full of walking trails, large ponds, and open green spaces used for sports, yoga, and concerts. There's an outdoor skating rink to try out if you're visiting in winter. If you're exploring the park in the summer, catch a baseball game at one of the park's 26 baseball and softball fields.
Along with The Statue of Liberty, Central Park, and the Empire State Building, another iconic place of interest in NYC is Times Square. It's one of New York City's major shopping and entertainment areas, full of world-class restaurants, shopping centers, and flashing billboards. This is where you will see New York City at its most vibrant. The square is great for people watching, as it's filled with talented buskers from a variety of backgrounds. Over 1 million people fill the square to watch the ball drop during New Years, with over 40 million people visiting the square annually.
More Seminars in NYC
Other negotiation courses we are happy to deliver in New York City include our Sales Training Courses in New York City and our Advanced Negotiation Training Workshops in NYC.
Other Training Locations near NYC
Get in touch for negotiation training delivery in Buffalo, New Jersey, Yonkers, Rochester, New Rochelle, Syracuse and Albany.