Sao Paulo Brazil Purchasing Negotiation Training Courses
Sao Paulo is the populous and wealthiest city in Brazil, where locals are referred to as Paulistanos. Sao Paulo is known for its love of football, world-renowned gourmet restaurants, museums, and energetic nightlife. If you're in Sao Paulo while participating in one of our Contract Negotiating Training Classes, we suggest making a gap in your calendar in order to get to know this amazing city. If you have any questions about weekend excursions or how to spend time in the city, please ask your Negotiation Expert for recommendations. After each of our three training days together, your evenings will be free to explore Sao Paulo, one of the world's finest cities.  
Training Course Options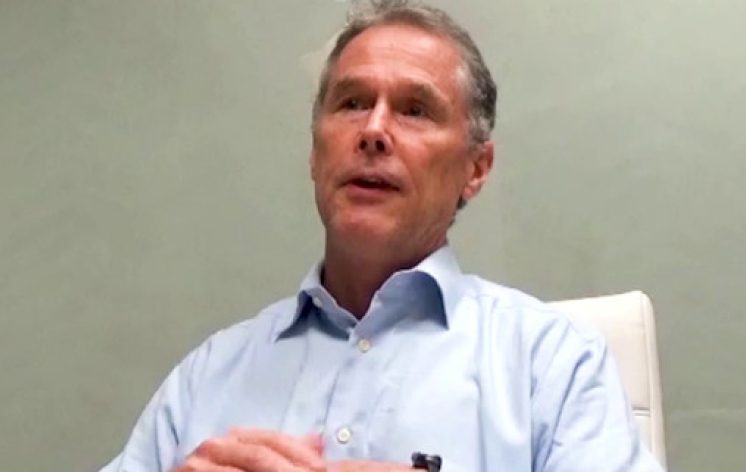 0:56
Customized Training Testimonial
Our Buyer Negotiation Course is available in public access and customized for in-house delivery options in Sao Paulo. We hope you'll discover that Sao Paulo offers a great selection of suitable hotels nearby our training location that are within your budget. We would be delighted to recommend a local hotel if you're participating on one of our open to the public access Procurement Negotiation Training Courses. We can suggest a Sao Paulo training venue for in-house for your team of buyers if you prefer that we not deliver in your office. Most in-house clients choose to deliver their in-house course in their company's Sao Paulo office. Get in touch to discuss your needs if you don't see dates for Sao Paulo on our public course calendar. We would welcome the opportunity to discuss delivering our next Contract Negotiations Training Course either in your offices or via online delivery.
You can check out what our highly satisfied clients have said about our Purchasing Negotiation Training Courses and our other workshops on our client testimonials page.
Sao Paulo Courses Venue
One of our preferred Sao Paulo locations for classroom training delivery is the Hilton São Paulo Morumbi.
Address: Av. das Nacoes Unidas, 12901, Sao Paulo, SP, 04578-000, Brazil.
Sao Paulo's Attractions
Sao Paulo is a city for food lovers, as it has to cater to more than 20 million people everyday. Street food is a favorite among locals and tourists. There are many local delicacies - try cashew juice and esfiha, a breaded pastry stuffed with a variety of tasty fillings. Sao Paulo's busy streets are lined with too many cafes to count, many serving excellent coffee, and some of the city's restaurants are among the world's best. It's a foodie's heaven. 
Sao Paulo boasts many impressive museums, theaters, and architectural feats. Skip the car - there are 7 million in Sao Paulo - and talk a walk along the vibrant Avenida Paulista, the beating heart of the city. Nearly 1.5 million people walk along these sidewalks everyday. Visit the oldest art museum in the city, Pinacoteca do Estado de Sao Paulo. The visual arts museum, installed inside an old 19th-century building, focuses on Brazilian artists.
More Courses in Sao Paulo
Other negotiation courses we are happy to deliver in Sao Paulo include our Sao Paulo Brazil Sales Negotiation Training Seminar and our Sao Paulo Brazil Advanced Negotiation Training Workshop.
Other Training Locations in Brazil
Get in touch for negotiation training delivery in Teresina, Salvador, Belem, Uberlandia, Nova Iguacu, Brasilia, Campinas, Sao Goncalo, Manaus, Campo Grande, Curitiba, Duque de Caxias, Fortaleza, Goiania, Sao Bernardo do Campo, Guarulhos, Jaboatao dos Guararapes, Recife, Joao Pessoa, Maceio, Belo Horizonte, Natal, Osasco, Porto Alegre, Ribeirao Preto,Santo Andre, Sao Jose dos Campos, Contagem Sao Luis, Sorocaba and Rio de Janeiro.