Contract Negotiation Training Seminars Phoenix
Whether it's the warm climate, outdoor recreation options, or thriving cultural scene, Phoenix serves as a desert oasis to millions of tourists each year. Will you be visiting Phoenix to participate in one of our Contract Negotiation Training Programs? After each of our three training days together, you'll have time to soak in the ambience of the 'Valley of the Sun'.
Client Feedback
Seminar: Procurement Negotiation Course, December 13-15, 2010
"Customized role-play cases were very good. The stories from colleagues of their learnings."
Michael Hindman, Vice President of Procurement and Supply Chain, Republic Services
Phoenix, Arizona 85054
Seminar: Procurement Negotiation Course, 30 Mar - 1 Apr, 2011
"I liked all the exercises and interaction during the training. Great job!"
Juan Carlos Pentecost, Global Environmental Health & Safety Leader, Avanos Medical
Tucson, Arizona 85721
"Breaking down the negotiation process into multiple blocks of events and focusing on each blocks to master them! Best part of the training was the role-play using the SIM tool. It was fun, but before I knew it, I was negotiating better. I was intentionally able to move back and forth from competitive to collaborative. Also I was able to understand the other person's negotiation techniques. For a person of my character who would constraint himself to negotiate competitively even when I should not be, this training made me understand why it is important to switch styles. I would highly recommend this training to my colleagues."
Dhivagar Palanisamy, Director of Product Marketing, Honeywell
Peoria, Arizona 85345
Training Seminar Options in Phoenix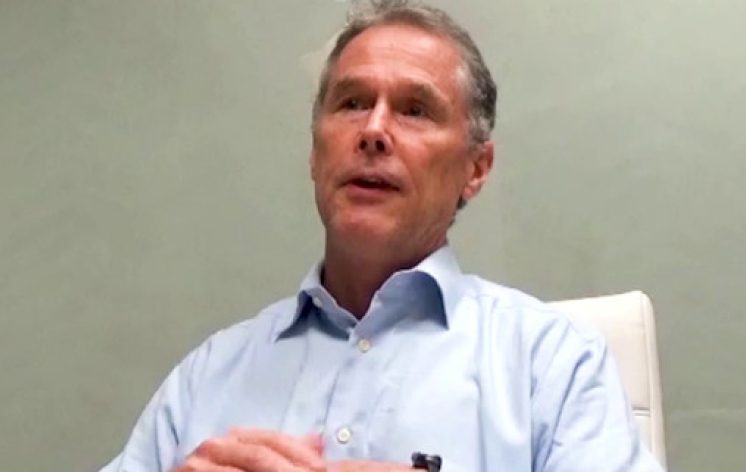 0:56
Customized Training Testimonial
Our Contract Negotiation Seminars are available open enrolment and customized for in-house delivery options in Phoenix AZ. We hope you'll discover that Phoenix offers a great selection of suitable hotels nearby our training location that are within your budget. We would be delighted to recommend a local hotel if you're participating on one of our open to the public access Procurement Negotiation Training Seminars. We can suggest a Phoenix training venue for in-house for your team of buyers if you prefer that we not deliver in your office. Most in-house clients choose to deliver their in-house seminar in their company's Phoenix office. Get in touch to discuss your needs if you don't see dates for Phoenix on our open enrolment seminars calendar. We would welcome the opportunity to discuss delivering our next Purchasing Negotiations Training Seminar either in your offices or via online delivery.
You can check out what our highly satisfied clients have said about our Buyer Negotiation Training Seminars and our other workshops on our client testimonials page.
Seminars Venue Phoenix
One of our preferred Phoenix locations for classroom training delivery is the Drury Inn & Suites Phoenix Airport.
Address: 3333 E University Dr, Phoenix, AZ 85034, USA.
Phoenix's Attractions
Surrounded by mountains and situated on the edge of the Sonoran Desert, Phoenix's unique geography allows for outdoor recreation options nearly unparalleled in the USA. With more acres of parks and preserves than any other US city, and hundreds of miles of hiking trails, you'll find just the right place to enjoy America's sunniest metropolis. Check out Camelback Mountain, the city's signature peak in the heart of central Phoenix. Other popular trails include Piestewa Peak, the state's second highest; Papago Park, where you can find the Hole-in-the-Rock natural formation; and the scenic South Mountain Park, the largest in the USA.
Just 225 miles south of the Grand Canyon, a visit to this desert capital wouldn't be complete without stopping by the Desert Botanical Garden. Sitting in South Mountain Park, the garden features thousands of plants native to the desert. If you're here in early winter, stop by the Las Noches de Las Luminarias festival, when the park is lit by luminaria bags and lights. The striking desert backdrop makes Phoenix a favorite stop for golfers and spa enthusiasts looking for sun and scenery. Many resorts can be found in the city's Northeast Valley, where visitors can discover the city's 'cowboy chic' reputation firsthand in the nearby Scottsdale Old Town.
More Negotiation Seminars in Phoenix
Other negotiation courses we are happy to deliver in Phoenix include our Sales Negotiation Training Workshops Phoenix and our Advanced Negotiation Training Courses Phoenix.
After attending your seminar, consolidate your team's learning by implementing some of our recommended purchasing and sales training games in your in-house training sessions. 
Other Training Locations in Arizona
Get in touch for negotiation training delivery in Tucson, Chandler, Tempe, Surprise, Glendale, Peoria, Yuma, San Tan Valley, Scottsdale, Mesa and Gilbert.