Advanced Negotiation Training Courses Phoenix
With a vibrant, young population and the largest amount of urban park space and daylight hours in America, it's no surprise that Phoenix is the second-fastest growing city in the USA. Will you be in Phoenix to participate in one of our Advanced Negotiating Training Classes? After each of our four training days together, we recommend finding time to discover Arizona's most cosmopolitan center.
Training Course Options in Phoenix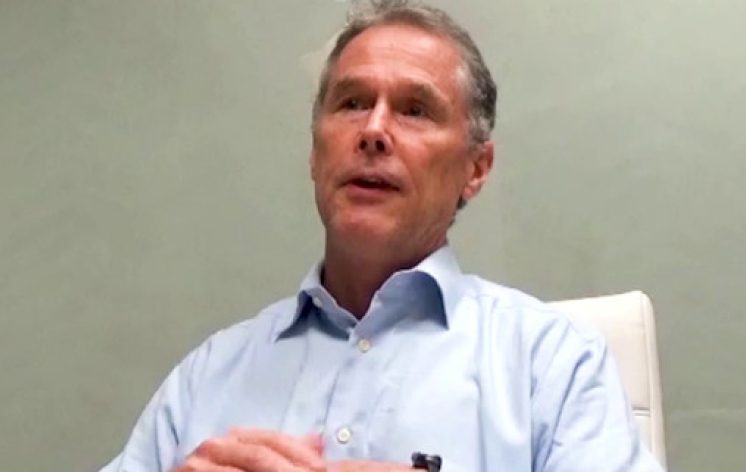 0:56
Customized Training Testimonial
Our Advanced Negotiation Courses are delivered in Phoenix in Arizona both via in-house and public access training seminars. For venues and hotel recommendations while you're on our Advanced Negotiation Course, get in touch. Prefer to achieve cost savings by delivering to your senior negotiators in your company's Phoenix office? Don't see your preferred Phoenix public course calendar dates?  Get in contact to discuss your needs or our next Advanced Negotiation Training Course. Please note that our Advanced Negotiation Training Courses require classroom delivery, whereas our other seminars are also available for online delivery.
Would you like to see what our happy corporate clients are saying about what our Advanced Negotiation Training Courses and other courses, and what their teams have achieved? Then visit our clients page.
Negotiation Courses Venue in Phoenix
One of our preferred Phoenix locations for classroom training delivery is the Drury Inn & Suites Phoenix Airport.
Address: 3333 E University Dr, Phoenix, AZ 85034, USA.
Client Feedback
"The training was well delivered, I go back to the training material often to help prepare negotiation strategies prior to presenting deals for approval to the Honeywell business team. The case studies were put together very well. They really helped with the training because everyone was able to apply the theory from the class to real situations we have encountered in our daily jobs in the past."
Jason Wissink, Senior Sales Director, Honeywell
Phoenix, Arizona 85034
"Breaking down the negotiation process into multiple blocks of events and focusing on each blocks to master them! Best part of the training was the role-play using the SIM tool. It was fun, but before I knew it, I was negotiating better. I was intentionally able to move back and forth from competitive to collaborative. Also I was able to understand the other person's negotiation techniques. For a person of my character who would constraint himself to negotiate competitively even when I should not be, this training made me understand why it is important to switch styles. I would highly recommend this training to my colleagues."
Dhivagar Palanisamy, Director of Product Marketing, Honeywell
Peoria, Arizona 85345
"1. Personal insight I gained on my style/strengths/weaknesses. 2. Tools/templates/process. 3. Insight into how the human mind works with respect to anchoring, suggestion, and persuasion."
Jim Jackalone, Aerospace Sales & Strategy Leader, Cobham Connectivity
Prescott, Arizona 86301
"Loved the training. Although I don't use the SWOT tables on every agreement, I do use the philosophy with my larger negotiations. Recognizing the negotiation styles of others has really enabled me to move accordingly. Understanding that going in with a well established BAFO has also helped me stay on course."
Karen Martinez, Aftermarket Sales Manager, Honeywell
Phoenix, Arizona 85034
Phoenix's Attractions
Whether you're looking to eat or dance, shop or visit a museum, or catch a show or a game, there's something for everyone in the 'Valley of the Sun'. If you want to pamper yourself, head to the swanky spas and golf courses of Phoenix's Northeast Valley. Be sure to pick up a cowboy hat in the Scottsdale's trendy old town before hitting the lively dancing and lounge options on Fifth Avenue. Here you'll also find Taliesin West, the winter home of famed architect Frank Lloyd Wright.
If you want a more indie vibe, head to the historic neighborhoods of downtown Phoenix. Here you'll find trendy restaurants, hip pubs, and modern art galleries in the rejuvenated Roosevelt Row. Be sure to try the patio dining in Heritage Square, one of the Southwest's truly unique culinary experiences. With vast opportunities to enjoy outdoor recreation in the desert sun, don't miss out hiking the city's landmark of Camelback Mountain or learning about desert greenery at the Desert Botanical Garden in Phoenix South Mountain Park. If you have the time, book in a day trip to the Grand Canyon, just 225 miles north of the city.
More Negotiation Courses in Phoenix
Other negotiation courses we are happy to deliver in Phoenix include our Sales Negotiation Training Workshops in Phoenix and our Contract Negotiation Training Seminars in Phoenix.
We've put together information on great negotiation course options to guide you in choosing your next online or classroom training event.
Other Training Locations in Arizona
Get in touch for negotiation training delivery in Gilbert, Tempe, Surprise, Yuma, Glendale, Chandler, Tucson, San Tan Valley, Scottsdale, Mesa and Peoria.