Advanced Negotiation Training Courses Los Angeles
Sunny Los Angeles is one of the most enjoyable cities in America. Home to Hollywood, there's no shortage of entertainment to keep you engaged from morning to night. Are you visiting LA while participating in one of our Advanced Negotiating Training Classes? We recommend creating some space in your calendar in order to experience LA's lively character. At the end of each of our four training days together, you'll have your evenings free explore this wonderful city and get lost in its energetic atmosphere. 
Client Feedback
Course: Advanced Negotiation Training, 31 Oct - 2 Nov, 2011
"Case studies with video feedback were powerful. The popularity of this course speaks for itself."
Todd Van Sooy, Sales Excellence, Honeywell
Torrance, California 90504

"The training scenario's/role plays were relevant for our industry and team. I think this type of training helps the most."
Mark Zimmerman, Director of Marketing & Business Development, Collins Aerospace
Irvine, California, 92606
"Overall fun class. I learned some great stuff, especially from the exercises. More of the computer scoring Sim please."
Terry Moser, Regional Sales Manager, Collins Aerospace
Irvine, California, 92606
"The training was solid. I appreciated the trainer's knowledge and experience, and I greatly appreciated the daily request for feedback and his subsequent pivoting to our needs. One tool that has helped is physically preparing and looking at a SWOT."
Joyce Vagnozzi, Strategic Account Manager, Avery Dennison
Glendale, Los Angeles, California, 91205
Negotiation Training Course Options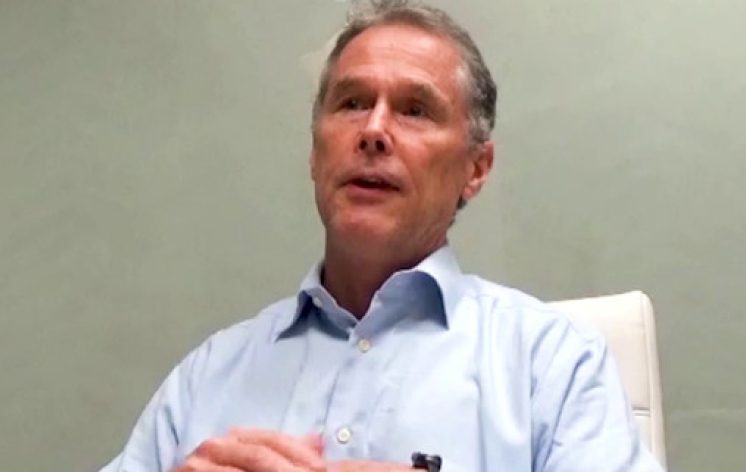 0:56
Customized Training Testimonial
Our Advanced Negotiation Training Courses are delivered in Los Angeles in California both via in-house and public access training classes. Please get in touch for venues and hotel recommendations for when you're on our Advanced Negotiation Courses. Prefer to achieve cost savings by delivering in your company's Los Angeles office? Don't see your preferred Los Angeles public course calendar dates?  Get in contact to discuss your needs or our next Advanced Negotiation Training Course. Our other seminars are available for online delivery while our Advanced Negotiation Courses require classroom delivery.
If you would like to know what our happy corporate clients have said about our Advanced Negotiation Training Courses and other courses, and also what their teams have achieved, then visit our clients page.
Negotiation Courses Venue Los Angeles
One of our preferred Los Angeles locations for classroom training delivery is The Westin Los Angeles Airport.
Address: 5400 W Century Blvd, Los Angeles, CA 90045, USA.
More Negotiation Courses in Los Angeles
Other negotiation courses we are happy to deliver in Los Angeles include our Sales Training Classes Los Angeles and our Purchasing Negotiation Training Workshops Los Angeles.
Be sure to check out our detailed list of the best negotiation seminars available across training providers.
Other Negotiation Training Locations in California
Get in touch for negotiation training delivery in Pasadena, San Diego, Fresno, Long Beach, Oakland, Bakersfield, Anaheim, Santa Ana, Riverside, Stockton, Chula Vista, Irvine, Fremont, San Bernardino, Modesto, Fontana, Torrance, Oxnard, Moreno Valley, Glendale, Huntington Beach, Santa Clarita, Rancho Cucamonga, Oceanside, Santa Rosa, Garden Grove, San Francisco, Ontario, Elk Grove, Corona, Lancaster, Hayward, Palmdale, Salinas, Sunnyvale, Pomona, Escondido, Sacramento and San Jose.
Los Angeles' Attractions
Visiting Hollywood is on most people's bucket list when heading to LA. Look out for the giant iconic 'Hollywood' sign on Mount Lee. Walk along Sunset and Hollywood Boulevard and try your hand at spotting celebrities who may be roaming around the area. See if you can find the name of your favourite celebrity among the 2,600 embedded stars along Hollywood's Walk of Fame.
This city is great for thrill-seekers, as LA has some fun theme parks. If you're visiting with family, you can spend the day laughing on wild rides. Consider visiting Universal Studios and experience first-hand many of Hollywood's most famous shows and characters. If you'd rather be near the beach, head to either Santa Monica Pier, Venice Beach, or Malibu. Venice Beach has a bohemian spirit, and is full is colourful art and interesting people. Stroll along the famous boardwalk, people-watch at Muscle Beach, check out the music on the streets, and grab a bite at an eclectic foodie hot spot.